Tuesday 22 November 2016, Amsterdam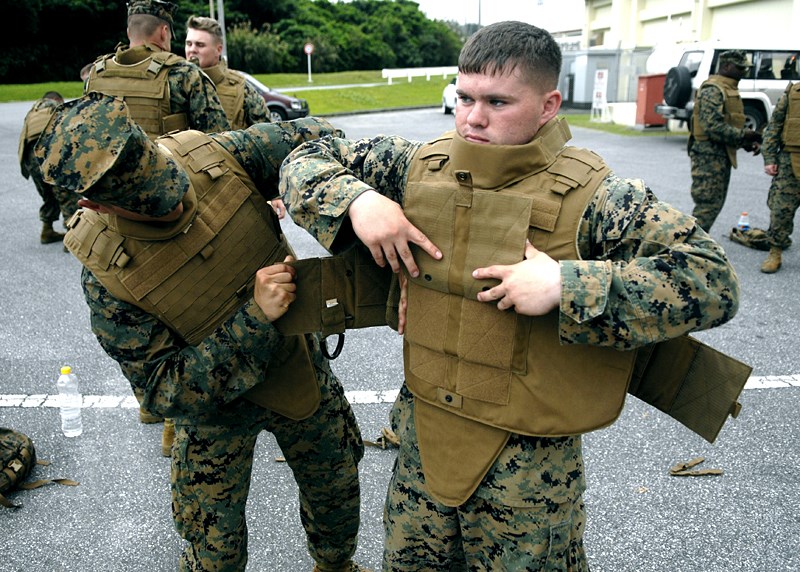 Global Body Armor and Personal Protection market overview
The Global Body Armor and Personal Protection Market, valued at US$1.9 billion in 2016, is projected to grow at a CAGR of 4.61% over 2016-2026, to reach US$2.9 billion by 2026. The market consists of five categories: Soft Armor, Hard Armor, Protective Headgear, Protective Clothing, and Boots. The market is expected to be dominated by the Soft Armor segment, which is expected to account for 36.9% of the market, followed by Hard Armor and Protective Headgear with shares of 22.7% and 18.6%, respectively. The North American region is forecast to dominate the sector with a share of 24.3%, followed by Europe and Asia-Pacific with shares of 23.2% and 22.9%, respectively.
The military body armor and personal protection market is split into five segments: soft armor, hard armor, protective headgear, protective clothing, and boots. During the forecast period, the soft armor segment is expected to account for the largest share of spending, accounting for 35% of the overall global market. Spending in this segment will be largely driven by procurement programs in the European region, followed by investments in Asia Pacific, North America, and the Middle East. Innovations in developing integrated under suit systems, soft ballistic protection plates, and exoskeletons will drive demand for soft armor and provide better flexibility and speed suited for a wide range of missions.
The demand for body armors and personal protection equipment is expected to be driven by modernization initiatives undertaken by various large defense spenders across the world and internal security threats, such as terrorism and organized crime, police modernization programs. Countries are focusing on manufacturing better solutions such as ballistic inserts, lightweight under suits, advanced night vision equipment, and combat helmets that provide benefits of comfort, lighter weight, and enhanced protection to the ground forces.
Drivers
Cross border disputes, more wars, an increase in terrorist activities, and modernization initiatives to drive the market
Technological innovations are expected to drive the market
Shortage of body armors is expected to drive the body armor and personal protection market
Trends
Shifting focus towards lightweight body armor and personal protection equipment
Joint programs to witness significant growth over the forecast period
Liquid armor technology to provide better protection compared to conventional body armors
Increased spending on Homeland Security to enhance the capabilities of personnel and special agencies
Challenges
Reduction in the weight of body armor and integrating the soldier components acts as a major challenge
High unit costs of individual protective equipment acts as a hindrance
Development of body armor for women still in the nascent stage
ASDReports.com Media contact: S. Koopman - Marketing and Communications
ASDReports.com / ASDMedia BV - Veemkade 356 - 1019HD Amsterdam - The Netherlands
P : +31(0)20 486 1286 - F : +31(0)20 486 0216 - E : stefan.koopman@asdreports.com

back to News