Friday 18 November 2016, Amsterdam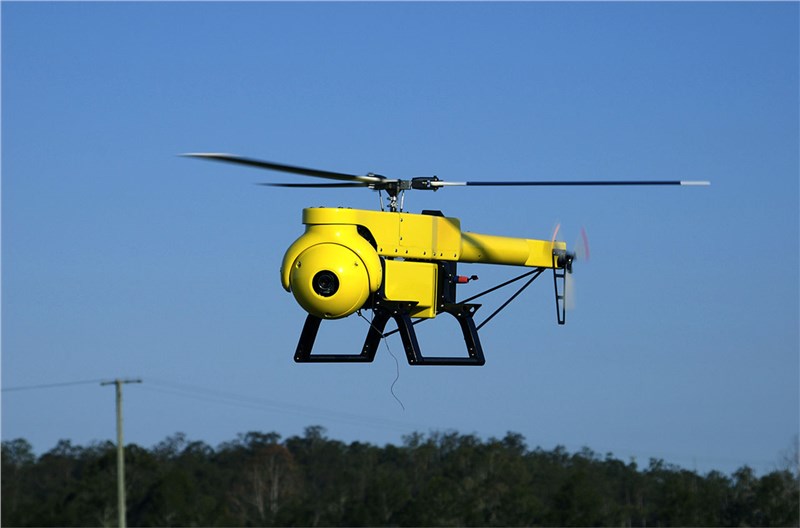 The new report, now available on ASDReports, studies the global commercial unmanned aerial systems market in detail. The report, titled 'Global Commercial Unmanned Aerial Systems Market Research Report 2016,' is available for sale on the official website of QYResearchReports.com. Today, unmanned aerial systems are being used by police departments, border patrol, oil and gas industries and other such utilities. This is driving the market across the globe. In addition to this, unmanned aerial systems are now being used in agriculture sectors. This is made possible owing to the intensive R&D carried out, thus, broadening the application scope of the UAVs.
The global unmanned aerial systems (UAV) market is boosted by the technological advancements and a need to carry out complex operations. UAVs reduce the need for human intervention and this is driving their demand further. Moreover, unmanned aerial systems have been successful in combating several operations and this is fueling their demand especially from the Middle East, Asia Pacific, and North American countries. The navigation and visualization offered by unmanned aerial systems or drones will help the market to grow. Unmanned aerial systems allow mapping from air. They also enable inspection or surveillance from the air. In addition to this, they also allow package delivery from the air. Since UAVs are armed with cameras, they are able to carry out operations, otherwise deemed impossible without being seen or discreetly.
On the other hand, the dropping budget for defense in countries of Europe and North America are expected to hamper the growth of the market to a large extent. A lack of skilled pilots who are trained expertly will also pose a challenge for the global unmanned aerial systems market. In addition to this, the stringent airspace regulations will further impede the growth of the unmanned aerial systems market. However, despite all these challenges, experts say that the rising investments in research and development in the field of unmanned aerial systems will improve the efficiency of these systems. Operational efficiency along with added features owing to advancements in technology will help the market to overcome challenges and grow in the coming years.
The report profiles key players in the market for the purpose of study. These players are.), Elbit Systems Ltd. (Israel), AeroVironment, Inc. (U.S.), Safran SA (France), GA-ASI (U.S.), Lockheed Martin (U.S.), BAE Systems PLC (U.K.), Northrop Grumman Corporation, Textron Systems (U.S.), SAAB AB (Sweden), The Boeing Company (U.S.), and Aviation Industry Corporation of China. Key players are adopting strategies such as product launches to stay ahead of other players, and this is furthering the competition in the market. Moreover, extensive investments are being made on research and development to enable product enhancements and improvements. With the advent of new technologies on a regular basis, players are striving hard to incorporate the latest technology to gain a competitive edge above the rest.
ASDReports.com Media contact: S. Koopman - Marketing and Communications
ASDReports.com / ASDMedia BV - Veemkade 356 - 1019HD Amsterdam - The Netherlands
P : +31(0)20 486 1286 - F : +31(0)20 486 0216 - E : stefan.koopman@asdreports.com

back to News