Monday 24 October 2016, Amsterdam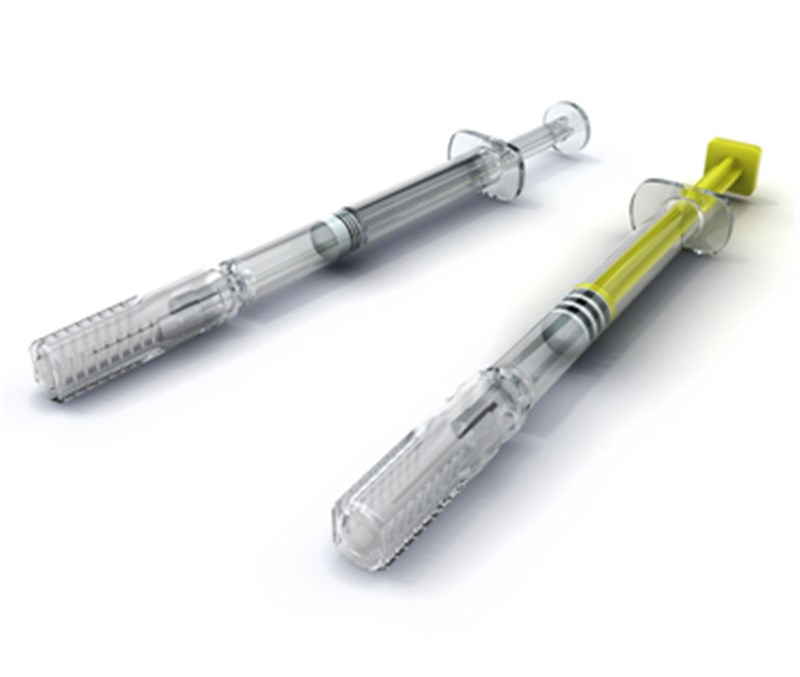 A report, now available on ASDReports, published in August 2016, predicts the world pre-filled injection devices market will generate $6940m in 2020, with rapid sales expansion to 2026. That forecast and others appear in Medical Device Leader Series: Top Pre-Filled Injection Device Manufacturers 2016-2026 – Profiles, R&D and Revenue Forecasting for Leading Syringe, Injector and Component Producers and Contract Manufacturers (CMOs) Including BD, Gerresheimer, Aptar Stelmi, Dätwyler, Ypsomed, Catalent and Vetter; Analysis of Products Including Glass and Plastic Syringes, Cartridges, Pen Injectors, Autoinjectors, Safety Systems and Accessories; Assessment of Companies Specialising in Ready-to-Fill Drug Delivery Systems for Vaccines, Insulin and Biological Drugs, Including Clinic- and Home-Based Applications.
That investigation predicts revenues and trends for the overall pre-filled injection devices market. It also shows discussions, analyses, prospects, R&D and revenue forecasts for leading specialists in the US, Europe, and Asia.
The report's author notes: "Companies in the pre-filled injection devices market will benefit from the main long-term drivers of growth in the pharmaceutical market which will generate in this market. As life expectancy increases and the ageing population increases, there will be a global rise in demand for healthcare pre-filled medical devices. For example, the number of diabetes patients will increase worldwide, leading to a rise in demand for insulin pens, and this trend will be across many disease populations that can benefit from pre-filled medical devices. The global cancer population will increase along with other disease and innovative drugs will be in demand, which will also create a need for manufacturing novel packaging and drug delivery systems that will protect the new treatments. However, this market has high barriers of entry such as the required expertise, and companies that wish to enter this market should aim to take advantage of the shift towards biologics and novel medicines that will need innovative delivery systems."
This updated study covers pre-filled injection device manufacturers from the following four sectors of the industry – pre-filled syringe manufacturers, component manufacturers, pen injector and autoinjector manufacturers, and contract manufacturing organisations (CMOs) providing filling services for pre-filled injection devices (syringes and cartridges).
ASDReports.com Media contact: S. Koopman - Marketing and Communications
ASDReports.com / ASDMedia BV - Veemkade 356 - 1019HD Amsterdam - The Netherlands
P : +31(0)20 486 1286 - F : +31(0)20 486 0216 - E : stefan.koopman@asdreports.com

back to News