Wednesday 12 October 2016, Amsterdam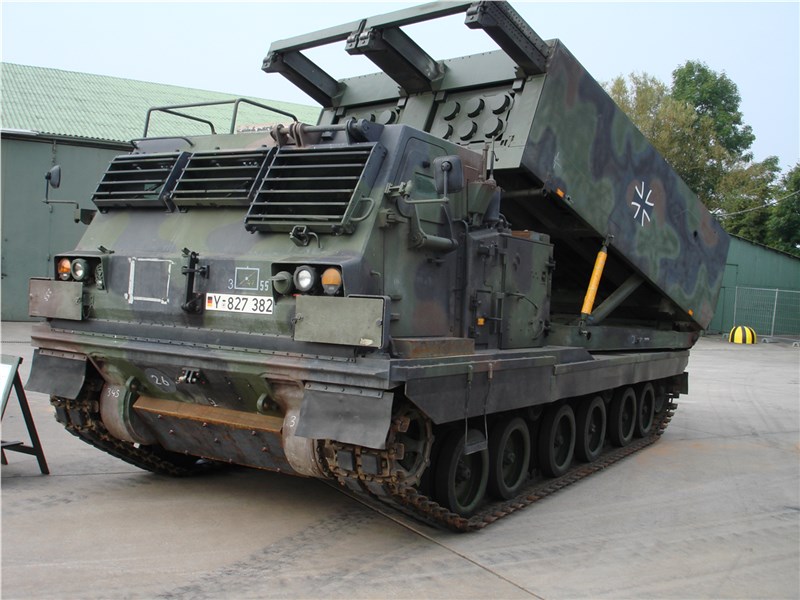 The report, now available on ASDReports, recognizes the following companies as the key players in the global multiple launch rocket systems (MLRS) market: Avibras, Denel Land Systems, Lockheed Martin, and Roketsan.
Other Prominent Vendors in the market are: Diehl Defence, BAE Systems, Splav State Research and Production Association, and Norinco.
Commenting on the report, an analyst said: "Development of Multitube Modular Rocket Launcher will be a key trend for market growth. Changes in modern warfare tactics demand the development of rocket systems that exhibit the capability of launching different kind of missiles with respect to caliber and range. Initiatives to achieve high functional and tactical mobility have led to the development of modular self-propelled multitube rocket launch system. These systems are designed to carry out quick precession attacks against personnel targets, battlements, and light-armored vehicles. These systems can also be used for autonomous strike missions."
According to the report, growing warfare in urban areas will be a key driver for market growth. Owing to changing warfare strategies, troops are being increasingly deployed in urban areas. It has been observed that a number of extremist groups are establishing their bases in urban localities to take advantage of the modern infrastructure such as power grid, communication systems, rail, and road and port connectivity. Therefore, many prime urban areas such as Syria and Iraq have become the center of conflicts between adversaries. To control militant activities in such centers, defense authorities of various countries are deploying rocket launchers to assist targeted demolition.
Further, the report states that despite the advantages that MLRS provides in a battlefield, there are a few challenges that the market encounters. It has been observed that upgradation of massive and traditional MLRS is declining, which is affecting the market. These large traditional MLRS remain highly susceptible to counter-battery fire, as they tend to be easily detected by enemy forces. Their indiscriminate nature of mass firing unguided rockets also compromises with their stealth characteristics.
The study was conducted using an objective combination of primary and secondary information including inputs from key participants in the industry. The report contains a comprehensive market and vendor landscape in addition to a SWOT analysis of the key vendors.
ASDReports.com Media contact: S. Koopman - Marketing and Communications
ASDReports.com / ASDMedia BV - Veemkade 356 - 1019HD Amsterdam - The Netherlands
P : +31(0)20 486 1286 - F : +31(0)20 486 0216 - E : stefan.koopman@asdreports.com

back to News