Wednesday 23 October 2013, Amsterdam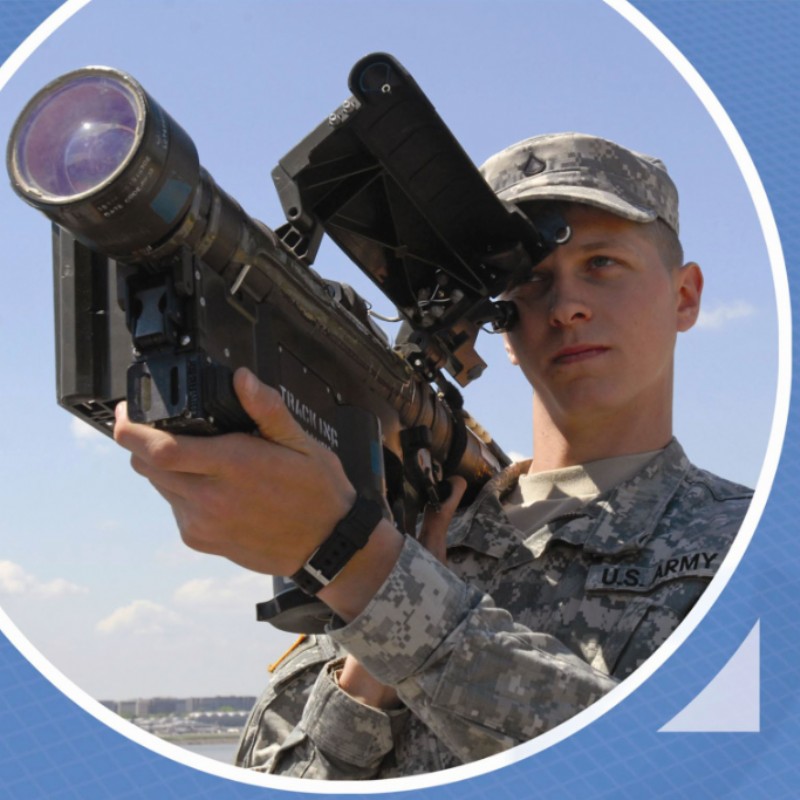 The demand for man-portable military electronics over the next decade is anticipated to be driven by the prevalence of asymmetric warfare, territorial disputes, and modernization initiatives undertaken by armed forces across the world, according to the new report: The Global Man-Portable Military Electronics Market 2013-2023. The market - which will be dominated by the US, followed closely by Asia-Pacific and Europe - is set to grow at a CAGR of 3.42% over the next ten years, ultimately valuing US$4.5 billion by 2023.
This report provides in depth analysis of the global Man-Portable Military Electronics market, with the identification of market drivers augmenting its provision of historic and forecast data for the next decade. Together with its investigation of developments and challenges in the industry, analysis of key markets, major programs, and the competitive landscape, along with SWOT analysis of the industry as a whole, The Global Man-Portable Military Electronics Market 2013–2023 should be considered the definitive guide to the global Man-Portable Military Electronics market, and required reading for those serious about capitalizing on the significant opportunities it holds.
KEY MARKET DRIVERS

With the considerable value of the global man-portable military electronics market set to rise, it is vital that organizations seeking to capitalize on lucrative opportunities possess a proper understanding of the factors that will drive growth.
Modern Soldiers; Modern Equipment
Global military operations are becoming ever-more sophisticated to meet the demands of modern warfare. Interoperability and strategic communications have become essential in ensuring success in land-based attacks, with portable electronics paramount for quick response. The experiences of asymmetric warfare in Iraq and Afghanistan in particular have informed the changing face of warfare, with more operational efficacy and flexibility being required for smaller groups of infantry soldiers.
It is expected that future warfare will be structured around the rapid exchange of information between command and dismounted units, who will be equipped with increasingly advanced information-gathering and combat technology. This will facilitate quick and efficient decision-making, and rapid, well-coordinated response to crises by infantry troops equipped with increasingly advanced man-portable electronics, which will enhance their operational and communicative capabilities.
In addition to decreasing response time and increasing efficiency, these advanced portable systems are expected to have a deterrent effect on hostile forces planning an attack. Some of the new equipment in this sector, such as miniature UAVs/drones and infrared sensors, have made it possible for ground forces to detect/evaluate enemy intentions much earlier and react accordingly. These developments have reduced the vulnerability of soldiers against surprise attacks, and have sent a strong message to the enemy that ambush attacks cannot be as straight-forwardly effective as in the past.
Miniature UAVs
The success of man-portable miniature UAVs (M-UAVs) in the Afghanistan and Iraq wars has motivated a number of militaries around the world to procure them for surveillance purposes. The use of M-UAVs also helps to reduce the number of casualties during surveillance operations – a prime concern for militaries in recent times. Heavily used by European and American soldiers during the wars, miniature UAV production is expected to increase.
Soldiers are now carrying the heaviest load of equipment ever; the payoff for this is the phenomenal utility of the equipment they are now carrying, such as man-portable minauture UAVs (M-UAVs), whose use in the Afghanistan and Iraq wars has motivated a number of militaries around the world to procure them for surveillance purposes, in large part thanks to their use reducing the number of casualties stemming from such operations.
Following their successful use by US and European forces in recent years, M-UAV production is expected to increase as the technology develops a more eminent role in standard operating practices. This will be further driven by the technological advances set to be made in the sector, which are expected to see increasing stealth characteristics make M-UAVs increasingly attractive to militaries the world over.
ASDReports.com Media contact: S. Koopman - Marketing and Communications
ASDReports.com / ASDMedia BV - Veemkade 356 - 1019HD Amsterdam - The Netherlands
P : +31(0)20 486 1286 - F : +31(0)20 486 0216 - E : stefan.koopman@asdreports.com

back to News