Monday 23 September 2013, Amsterdam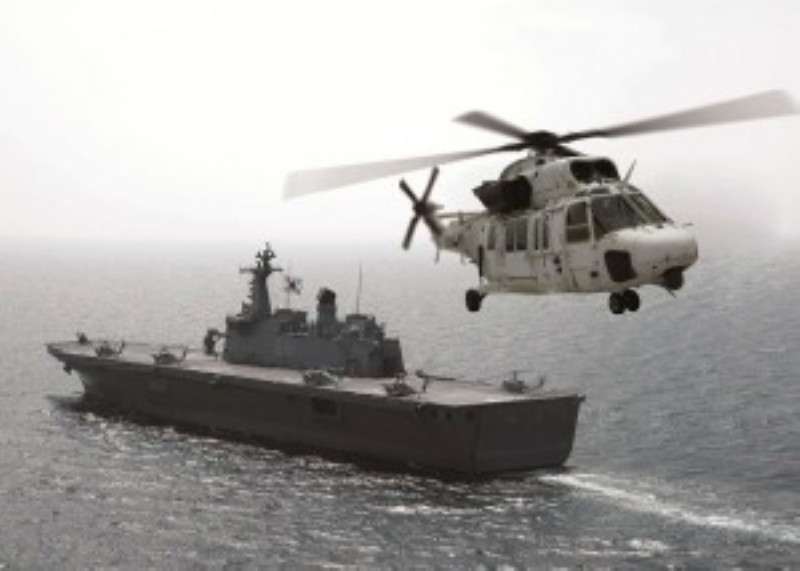 The perceived threat of nuclear attack from its neighbor to the North, along with economic growth and a military modernization plan will drive South Korean defense expenditure at a CAGR of 7.3% between 2013 and 2018, according to this new report: Future of the South Korean Defense Industry – Market Attractiveness, Competitive Landscape and Forecasts to 2018.
This report provides in depth analysis of the South Korean defense market, with identification of market drivers augmenting its provision of data on the current industry size and growth expectations to 2018. Together with its investigation of the industry structure and procurement dynamics, with analysis of the competitive landscape of the South Korean defense industry, and its assessment of the business environment, Future of the South Korean Defense Industry – Market Attractiveness, Competitive Landscape and Forecasts to 2018 should be considered the definitive guide to the South Korean defense market, and required reading for those serious about capitalizing on the significant opportunities it holds.
KEY DEFENSE DRIVERS
Nuclear North Korea
The perceived threat from North Korea has forced South Korea to advance its military capabilities to safeguard its national security. North Korea has previously claimed it possesses weapons of mass destruction, nuclear weapons, and chemical weapons. Moreover, in March 2010, North Korea issued a threat of nuclear attack on South Korea whilst a suspected torpedo sank a South Korean warship in May 2010. North Korea launched a rocket in December 2012, and a nuclear test was conducted in February.
Such events have created a volatile political environment between the neighboring countries, as North Korea continues to ignore international pressure and pursue its nuclear program, including the development of inter-continental missile technology. Despite strong US military support and superior military capabilities, South Korea is expected to continue to increase its defense expenditure to prepare its defense forces for a possible attack from North Korea.
New Capabilities
To support the development of domestic technology, South Korea has allocated a significant portion of its 2013 Defense Budget to the acquisition or development of a technologically advanced defense infrastructure. Additionally, South Korea's budget allocation for capital expenditure – which includes arms procurement – is projected to increase in line with the government's Defense Reform Plan (DRP) 2020, which outlines extensive cquisition and procuremwent programs to acquire command and control capabilities, surveillance and reconnaissance capabilities, and precision-guided strike capabilities across all military services. Under the DRP 2020, South Korea is projected to enhance its military capabilities significantly, replacing its outdated major weapons with more advanced technology.
KEY HOMELAND SECURITY DRIVERS
Cyber Threats
As a result of recent organized cyber-attacks by hackers, which affected the websites of South Korean companies such as Kookmin Bank and Daum Communications Corporation, the South Korean government allocated US$382 million towards the advancement of cyber security in 2013. From 2014 onwards, the South Korean government is expected to make similar investments to safeguard against future cyber-attacks. Although South Korea has not assigned blame on any country or organization, the level of organization of the attacks indicates the involvement of powerful organizations or states.
North Korean Terror
Whilst South Korea is considered to be at a low risk from acts of terrorism, a significant amount of terrorist activitiy that has occurred in the country can be traced to North Korea. The most common types of terror activity are bombing, shooting, hijacking, and kidnapping. However, while other terrorist groups such as Al-Qaeda have issued terror warnings against the nation, no acts of terrorism have actually taken place.
To prevent future attacks, the South Korean military, law enforcement agency, and other government agencies are working closely with the US Forces Korea (USFK), the military base in South Korea, on anti-terrorism and counter terrorism programs
This report is the result of an extensive research covering the defense industry. It offers in-depth analysis of:
• Market opportunity and attractiveness: detailed analysis of the current industry size, and growth expectations during 2014-2018, including highlights of key growth stimulators. It also benchmarks the industry against key global markets and provides detailed understanding of emerging opportunities in specific areas.
• Procurement dynamics: trend analysis of imports and exports, together with their implications and impact on the South Korean defense industry.
• Industry structure: five forces analysis of imports and exports, together with their implications and impact on the South Korean defense industry.
• Market entry strategy: analysis of the possible ways to enter the market, together with detailed descriptions of how existing companies have entered the market, including key contracts, alliances, and strategic initiatives.
• Competitive landscape and strategic insights: analysis of the competitive landscape of the defense industry in South Korea, providing an overview of key defense companies (both domestic and foreign), together with insights such as key alliances, strategic initiatives, and a brief financial analysis.
• Business environment and country risk: a range of drivers at country level, assessing business environment and country risk. It covers historical and forecast values for a range of indicators, evaluating business confidence, economic performance, infrastructure quality and availability, labor force, demographics, and political and social risk.
This will facilitate:
• Clear identification of market opportunities and entry strategies to gain or grow market share in the Preuvian defense industry.
• Proper understanding of the competitive landscape of the defense industry in South Korean, including key domestic and foreign defense companies, key alliances and strategic initiatives.
• A clear understanding of forces operating on the market, and actionable insight on forthcoming developments that will shape the landscape of opportunity in the foreseeable future
Target Audience
• Defense Companies
• Suppliers to Defense companies
• Defense researchers
• Contractor research organizations
• Trade body, academia or other industry observers
• Marketing and advertising executives