Wednesday 4 September 2013, Amsterdam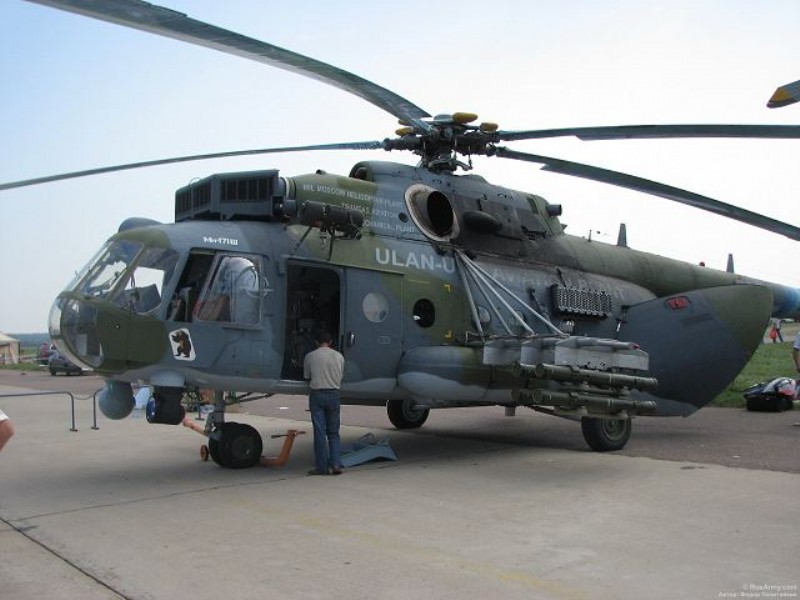 Defense expenditure in Peru is anticipated to increase at a CAGR of 13.38% to reach a value of US$5.5 billion by 2018. As a percentage of gross domestic product (GDP), the Peruvian defense budget stands at 1.3% in 2013 and is expected to increase to 1.6% by 2018, according to this new report: Future of the Peruvian Defense Industry – Market Attractiveness, Competitive Landscape and Forecasts to 2018.
KEY DEFENSE DRIVERS
There are a number of key factors that will drive the expansion of the Peruvian Defense Industry over the next five years, a proper understanding of which is key to making the most of the opportunities offered by this healthy market.
Modernization Initiatives
Due to the ongoing reforms and modernization of the armed forces by the Peruvian MoD, defense expenditure is expected to increase during the forecast period. Although the population is forecast to increase between 2013 and 2018, defense expenditure growth is expected to surpass population growth, resulting in an increase in per capita defense expenditure from an average of US$75.5 in the 2007-2012 to US$137.5 in the 2012 – 2017.
Military enhance role in internal policing to drive defense expenditure
Although Peru does not suffer from immediate threats of external aggression, there are several factors that require the country's defense forces to be adequately prepared, including threats from the Shining Path separatist group, the country's international peacekeeping missions, and volatile relationships with its neighbors, especially Chile.
Peru faces increasingly violent threats from 'narco-terrorists' which include various criminal and militant groups such as the 'Shining Path' that are involved in drug-trafficking to finance their militant operations. The Peruvian armed forces have been involved in conflicts with the Shining Path for a long time which has been a strong determinant of the focus of the Peruvian military. The Shining Path was earlier quashed but Peru is again struggling with resurgence from the group, and there has been a recent increase in violence by the break-away faction of the Shining Path.
Peacekeeping Missions
The nation is an active participant in stability and peacekeeping operations with a number of groups. Consequently, the country is recognized as a peace enabler, and receives foreign funding assistance to adequately equip its forces to carry out these peacekeeping missions. This is expected to have positive impact on the growth of the Peruvian defense expenditure to 2018.
HOMELAND SECURITY
Peru's HLS expenditure consists of maintaining internal security, law enforcement, and crime prevention. In the 2013 security and defense budget, allocations were made for the acquisition of patrol vehicles, helicopters, anti-riot gear, anti-riot vehicles, and digital communication equipment for the police units deployed in narco-terrorism prone areas such as the VRAEM. In the forecast period, the HLS budget is expected to be driven by the government's plans to almost double the number of police in the country from about 33,000 in 2012 to about 60,000 by 2016. Furthermore, the military is expected to play a larger role in internal policing to deal with the issue of narco-terrorism.
This report is the result of an extensive research covering the defense industry.
It offers in-depth analysis of:
•Market opportunity and attractiveness: detailed analysis of the current industry size, and growth expectations during 2014-2018, including highlights of key growth stimulators. It also benchmarks the industry against key global markets and provides detailed understanding of emerging opportunities in specific areas.
•Procurement dynamics: trend analysis of imports and exports, together with their implications and impact on the South African defense industry.
•Industry structure: five forces analysis of imports and exports, together with their implications and impact on the South African defense industry.
•Market entry strategy: analysis of the possible ways to enter the market, together with detailed descriptions of how existing companies have entered the market, including key contracts, alliances, and strategic initiatives.
•Competitive landscape and strategic insights: analysis of the competitive landscape of the defense industry in South Africa, providing an overview of key defense companies (both domestic and foreign), together with insights such as key alliances, strategic initiatives, and a brief financial analysis.
•Business environment and country risk: a range of drivers at country level, assessing business environment and country risk. It covers historical and forecast values for a range of indicators, evaluating business confidence, economic performance, infrastructure quality and availability, labor force, demographics, and political and social risk.
This will facilitate:
•Clear identification of market opportunities and entry strategies to gain or grow market share in the Preuvian defense industry.
•Proper understanding of the competitive landscape of the defense industry in Peruvian, including key domestic and foreign defense companies, key alliances and strategic initiatives.
•A clear understanding of forces operating on the market, and actionable insight on forthcoming developments that will shape the landscape of opportunity in the foreseeable future.