Thursday 29 September 2016, Amsterdam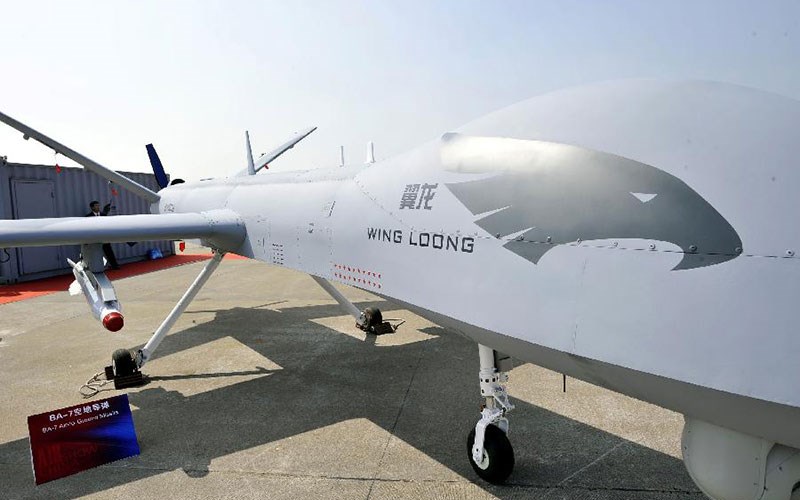 The report, now available on ASDReports, recognizes the following companies as the key players in the global unmanned aerial vehicle (UAV) landing gear market: Aero Telemetry, CIRCOR International, Fiber Dynamics, GE Aviation, H?roux-Devtek, ACP Composites, CESA, UAV Factory, and Whippany Actuation Systems.
Commenting on the report, an analyst said: "Emergence of alternative energy-powered UAVs will be a key trend for market growth. Owing to the increased performance capability, commercial UAV manufacturers have chosen alternative energy sources to power UAVs. Many companies are experiencing alternative fuel cell technologies that can substantially diminish the dependence on fossils fuels. These technologies are anticipated to be one the most crucial factors in eradicating endurance and flight-range-related challenges that the existing UAVs are currently facing."
According to the report, one of the key drivers for market growth will be growing indigenous production of military UAVs across the globe. Many emerging countries in South America, APAC, and the Middle East have prioritized the deployment of UAVs, predominantly in military applications. For instance, the Imperial Eagle, a UAV developed by DRDO in 2012, will be deployed in Indian Army, National Security Guard, and Indian Air Force in near future. In January 2016, DRDO raised a request for development partners for the design and manufacture of landing gear systems and components for its Rustom-II MALE UAVs, which are scheduled for its first flight in November 2016. In addition, the use of UAVs by the Indian Navy and Coast Guard in intelligence, surveillance, and reconnaissance (ISR), offshore surveillance search and rescue, and anti-piracy missions increased substantially and anticipated to drive the market for UAV components in India during the forecast period.
Further, the report states that the landing gear is one of the most critical subsystems of a UAV as they aid the structure of the UAV while takeoff and landing, as well as provide support during taxing. The development of reliable landing gears and associated subcomponents considering minimum weight and increased strength and stiffness pose numerous challenges to the engineers. Simultaneously, a new landing gear goes through numerous testing phases to ensure sufficient ground clearance for achieving multi-terrain landing capability. Further, it requires rigorous safety and regulatory compliances.
The study was conducted using an objective combination of primary and secondary information including inputs from key participants in the industry. The report contains a comprehensive market and vendor landscape in addition to a SWOT analysis of the key vendors.
ASDReports.com Media contact: S. Koopman - Marketing and Communications
ASDReports.com / ASDMedia BV - Veemkade 356 - 1019HD Amsterdam - The Netherlands
P : +31(0)20 486 1286 - F : +31(0)20 486 0216 - E : stefan.koopman@asdreports.com

back to News