Wednesday 28 September 2016, Amsterdam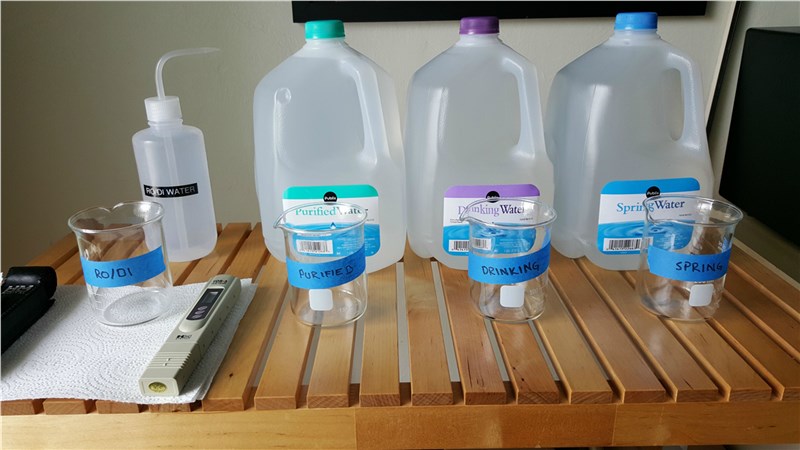 The report, now available on ASDReports, "Bottled Water Testing Equipment Marketby Technology (Traditional, and Rapid), Component (Instruments, Consumables & Reagents, and Reference Material), Test Type (Microbiological, Chemical, Physical, Radiological), and Region - Global Forecast to 2021", The bottled water testing equipment market is projected to reach USD 6.46 Billion by 2021, at a CAGR of 5.3% from 2016. The market is driven by increasing need for quality testing of water, increased bottled water consumption around the world, and stringent regulatory requirement by different regulatory bodies.
The chemical test type was the largest in the bottled water testing equipment market in 2015
The market for bottled water testing equipment for chemical segment, was the largest in 2015. Chemical tests in bottled water include various tests of chemicals such as toxic by-products, pesticide pollutants, and pharmaceutical residues. The increased usage of pesticides in the agriculture is depsited in the water which inturn is processed as bottled water. The chemical contaminants pose health problems, resulting in strict regulations of their levels by national governments and international bodies. Therefore, the analysis of relevant contaminants requires high valued equipment which makes this segment fastest growing.
The rapid technology segment is projected to grow at the highest CAGR by 2021
Rapid techniques refer to methods used for rapid results are projected to form the fastest-growing segment in the bottled water testing equipment market, from 2016 to 2021. This segment is further sub-segmented into chromatography, spectroscopy, testing kits, and other instruments, where other instruments include molecular-based techniques such as PCR, Immunoassay, and others. These methods are used in the detection of indicator organisms such as E. coli and other pathogens. These advanced technologies are quick, accurate, and easy to use. Some of the rapid methods are expensive and require extensive sample preparations. However, the availability of new testing methods has reduced the overall cost of determination.
India is the fastest-growing country in bottled water testing equipment market
The India bottled water testing equipment market is projected to be the fastest-growing in the Asia-Pacific region. Given India's population and size, there is ample potential in the market for bottled water manufacturers to meet the rising demand from consumers. The major bottled water manufacturers such as Coca-Cola (Kinley), Nestle, and PepsiCo (Aquafina) have found India to be a potential market and are increasing their geographical share in the country through expansion of a number of bottling water plants.
This report includes a study of marketing and development strategies, along with the product portfolios of leading companies. It includes the profiles of leading companies such as Bio-Rad Laboratories Inc. (U.S.), Agilent Technologies, Inc. (U.S.), Waters Corporation (U.S.), Thermo Fisher Scientific (U.S.), and PerkinElmer, Inc. (U.S.). The other players who are active in the industry are Shimadzu Corporation (Japan), Sigma-Aldrich Corporation (U.S.), Restek (U.S.), Accepta (U,K,), and LaMotte Company (U.S.).
ASDReports.com Media contact: S. Koopman - Marketing and Communications
ASDReports.com / ASDMedia BV - Veemkade 356 - 1019HD Amsterdam - The Netherlands
P : +31(0)20 486 1286 - F : +31(0)20 486 0216 - E : stefan.koopman@asdreports.com

back to News