Tuesday 27 September 2016, Amsterdam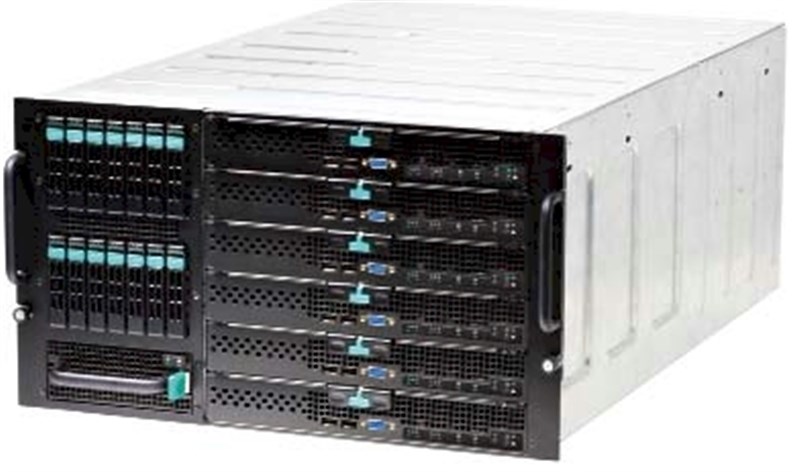 According to the new market research report, now available on ASDReports, "White Box Server Market by Form Factor (Rack & Tower, Blade, Density-Optimized), Business Type (Data Centers, Enterprise Customers), Processor (X86, non-X86), Operating System (Linux, Windows, UNIX), and Geography - Global Forecast to 2022",the white box server market is expected to reach USD 14.43 Billion by 2022, at a CAGR of 18.6% between 2016 and 2022. The factors which are driving the growth of market include low cost and high degree of customization, increasing adoption of white box servers among end users, growing number of data centers, and rising adoption of Open Platforms such as Open Compute Project, Project Scorpio, and so on. Increase in the demand for micro servers from data centers provides ample of opportunities for the white box server market.
"Data centers expected to account for a major share of the white box server market during the forecast period"
The data center is the major end-user segment in the white box server market and is expected to dominate in coming years as well. The market for data centers is booming, and this segment purchases the servers in bulk quantities which means cost is one of the most important parameters. White box vendors offer low-cost servers compared to OEMs and also offer high degree of customization to end users.
"The market for density-optimized servers expected to grow at the highest rate between 2016 and 2022"
Increased usage of density-optimized servers by hyperscale data centers is one of the driving factors. Density-optimized servers are designed for large-scale data center environments with streamlined system designs that focus on performance, energy efficiency, and density.
"Americas expected to dominate the white box server market between 2016 and 2022"
Increasing number of data centers is one of the driving factors. North America plays a major role in the data center market including the U.S. (New York, Sillicon Valley, Dallas, and Eastern Washington State), Canada, and so on. Although data centers are still found in major American cities, increasingly data centers are being built in the Midwest. Colorado is becoming a data center hot spot. It provides power in abundance, a skilled pool of educated workers, availability of government-approved training programs, and low risk of natural disasters. Most of the world's largest data centers also exist in the Americas which makes it competitive edge for the server industry.
The major players in the white box server market include Quanta Computer Inc. (Taiwan), Wistron Corporation (Taiwan), Inventec Corporation (Taiwan), Hon Hai Precision Industry Company Ltd. (Taiwan), MiTAC Holdings Corp. (Taiwan), Celestica Inc. (Canada), Compal Electronics (Taiwan), Hyve Solutions (U.S.), Penguin Computing (U.S.), Servers Direct (U.S.), Stack Velocity Group (U.S.), Super Micro Computer Inc. (U.S.), Silicon Mechanics (U.S.), ZT Systems (U.S.).
ASDReports.com Media contact: S. Koopman - Marketing and Communications
ASDReports.com / ASDMedia BV - Veemkade 356 - 1019HD Amsterdam - The Netherlands
P : +31(0)20 486 1286 - F : +31(0)20 486 0216 - E : stefan.koopman@asdreports.com

back to News