Thursday 22 September 2016, Amsterdam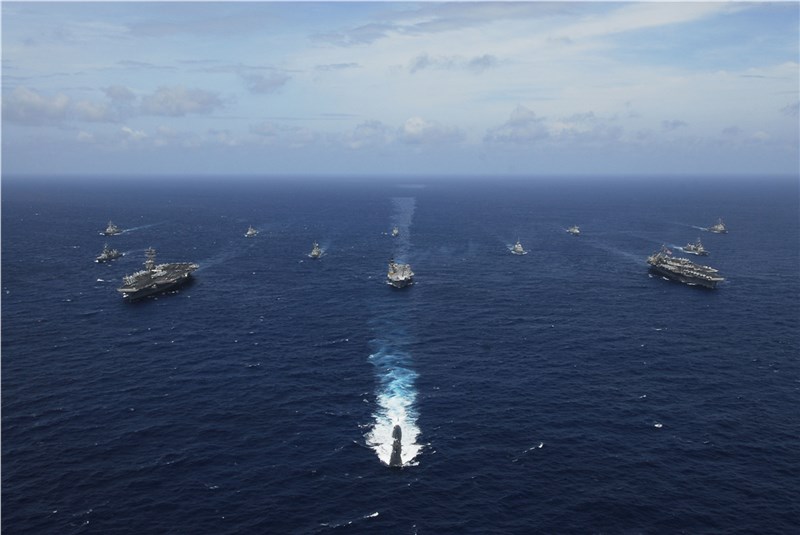 This 360 page, now available on ASDReports, Asia-Pacific Maritime Defence Market 2016-2026: The Militarisation of the East & South China Seas. Forecasts of Surface Naval Vessels (Cruisers, Destroyers, Corvettes, Aircraft Carriers, Amphibious Assault Ships) , Submarines (Ballistic Missile, Nuclear Powered (SSBN), Attack Submarine (Guided Missile, Nuclear Powered (SSGN), Attack Submarine, Conventionally Powered (SSN)), Offshore Patrol Vessels (OPV) & Naval Aviation (Maritime Patrol Aircraft (MPA) Fixed-Wing Carrier Aircraft & Naval Helicopters) report indicates that the market is set to be worth $185,793m by the end of 2016 resulting from ongoing major naval expansion and modernisation in China, India, Japan and South Korea and also though relatively major fleet upgrades in Indonesia, Malaysia, the Philippines and other national markets.
Theo Howard, Defence Analyst and the author of the Asia-Pacific Maritime Defence Market 2016-2026 report commented that:
"The South China Sea remains the most contested maritime region in the world. By ejecting its neighbours' maritime assets, vastly expanding and modernising its navy and constructing artificial islands China has taken an increasingly forward posture in asserting its territorial claims in the South China Sea. These actions have alarmed other Asia-Pacific nations and have led to military confrontations. They also challenge the US's influence in Asia. One third of the world's oil passes through the South China Sea. It consequently has immense strategic importance. So far, 2016 has witnessed a sharp escalation in the militarization of the South China Sea. In July 2016 the Permanent Court of Arbitration, an international tribunal in The Hague, declared China's "historic claims" in the South China Sea invalid. It was an unexpectedly wide-ranging and clear-cut ruling, and it has antagonised China. With the five-fold increase in Chinese maritime defence spending since 2003 it is clear this is the most important driver behind other maritime nations' market growth within our forecast period. Other major Southeast Asian Naval powers have increased their spending by 150% by comparison in the same period. Every coastal nation in the Asia-Pacific region is cognizant of the importance of maintaining a robust maritime security presence in order to defend its maritime sovereignty and trade interests."
The 360 page report contains 347 tables, charts and graphs that utilise visual representation in order to clarify trends and market projections within the Asia Pacific maritime defence market. The key player provides a range of forecasts for the period 2016-2026, as well as for 4 submarket sectors: Surface Naval Vessels, Submarines, Offshore Patrol Vessels (OPVs) and Naval Aviation. The 4 submarket forecasts are revealed at the global level and forecasted for the entire ten year period.
ASDReports.com Media contact: S. Koopman - Marketing and Communications
ASDReports.com / ASDMedia BV - Veemkade 356 - 1019HD Amsterdam - The Netherlands
P : +31(0)20 486 1286 - F : +31(0)20 486 0216 - E : stefan.koopman@asdreports.com

back to News