Tuesday 13 September 2016, Amsterdam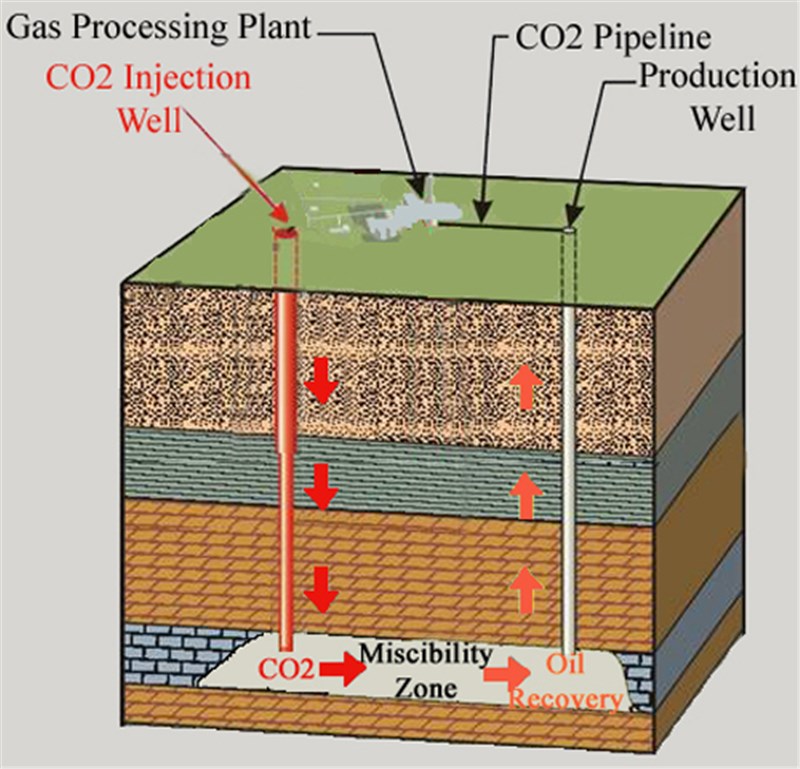 This new report, now available on ASDReports, Carbon Dioxide (CO2) Enhanced Oil Recovery (EOR) Market 2016-2026: Production (bpd) & CAPEX ($m) Forecasts for CO2 Injection (featuring Miscible & Immiscible and Onshore & Offshore CO2 EOR Production); CAPEX ($m) Forecasts for CO2 Transmission Infrastructure (CO2 Pipeline Networks) and Naturally Occurring CO2 Sources; and Capacity (MMtpa) & CAPEX ($m) Forecasts for Anthropogenic Carbon Capture & Storage (CCS) for CO2 EOR indicates that the global CO2 EOR market will see $3.78bn in spending in 2016.
The lead analyst of the report said: "Despite headwinds such as low oil prices, stiff competition from unconventional oil and the limited availability of cheap CO2 sources, CO2 EOR market fundamentals remain strong in the long run. The implementation of carbon taxes and cap-and-trade mechanisms around the globe is reshaping the economics of CCS projects. By enabling them to rely on a second stream of revenue, such policies will convince many large emitters, such as power plants and energy-intensive industries, to become CO2 providers for local EOR projects. As a result, CO2 EOR projects developers will benefit from a greater access to cheaper CO2, reducing their spending on this key input. This development, combined with an anticipated gradual oil price recovery, should strengthen significantly the profitability of the CO2 EOR industry and spur spending on this technology. Strong growth is predicted in North American and Chinese markets over the next decade, while there are longer-term opportunities in a number of other regions."
The 207 page report contains 167 tables, charts and graphs that add visual analysis in order to explain developing trends within the CO2 EOR market. The key player provides oil production (bpd), anthropogenic CO2 capture capacity (MMtpa) and capital expenditure (CAPEX) forecasts for the period 2016-2026 for CO2 EOR oil producers and anthropogenic CO2 providers, as well as forecasts and analysis for three major CO2 EOR cost components: CO2 sources, pipelines and injection. The report also includes market forecasts and analysis for six leading national markets, five US regional submarkets, and individualised outlooks for seven additional smaller national markets.
ASDReports.com Media contact: S. Koopman - Marketing and Communications
ASDReports.com / ASDMedia BV - Veemkade 356 - 1019HD Amsterdam - The Netherlands
P : +31(0)20 486 1286 - F : +31(0)20 486 0216 - E : stefan.koopman@asdreports.com

back to News