Monday 12 September 2016, Amsterdam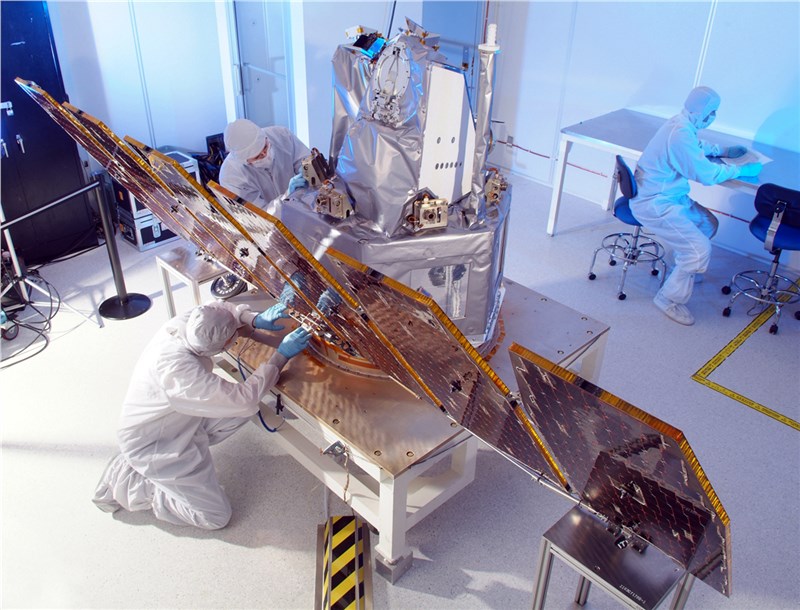 The report, now available on ASDReports, recognizes the following companies as the key players in the global satellite manufacturing and launch market: Airbus Defense and Space, Boeing, Lockheed Martin, and Orbital ATK.
Other Prominent Vendors in the market are: Arianespace, ISS Reshetnev, SpaceX, and SSL.
Commenting on the report, an analyst said: "Advent of 3D printing is one of the key trends spurring this market's growth. Additive manufacturing (3D printing) is a fascinating development that could change the manufacturing processes of different products. 3D printing allows a final product to be created directly through computer-aided drafting (CAD) designing. It does not require expensive molds for different product designs, and a single additive manufacturing system can create multiple parts and components just by varying the CAD design as desired. Since the manufacturing process is in layers, it utilizes only the raw materials needed to build the part, thus providing a substantial reduction in raw material consumption and also the weight of the component."
According to the report, the growing demand for electro-optical imaging systems is one of the primary drivers contributing to the growth of this market. The development of advanced image-enhancing equipment like advanced remote-sensing technology and high-resolution cameras has helped to improve the quality of satellite-based earth observation images. The advantage of using such equipment is that these offer a single internet access point to every user in order to acquire electro-optical (EO) data from the existing databases as well as from the new portals. This allows users from various domains to access the information directly.
Further, the report states that delays in satellite launch is a major challenge this market is facing. As per historical data, the actual number of satellite launches has always been lower than the forecasted estimate because of launch delays. Launch delays further increase the overall program cost for many satellite missions. A few reasons for launch delays are uncertainties in the schedule of the launch vehicle, delays in the development of a launch vehicle, and lack of coordination between satellite developers and launch providers. There are also delays because of technical challenges, a lack of funding, shortcomings of components from suppliers, testing challenges, and delays because of government approvals.
The study was conducted using an objective combination of primary and secondary information including inputs from key participants in the industry. The report contains a comprehensive market and vendor landscape in addition to a SWOT analysis of the key vendors. For further information on this report, please visit-http://www.technavio.com/report/global-space-global-satellite-manufacturing-and-launch-market-2016-2020
The report, the market research platform of Infiniti Research Ltd., publishes periodic market research reports on niche and emerging technologies. For more information on our market research, please visit- http://www.technavio.com/industries/space
ASDReports.com Media contact: S. Koopman - Marketing and Communications
ASDReports.com / ASDMedia BV - Veemkade 356 - 1019HD Amsterdam - The Netherlands
P : +31(0)20 486 1286 - F : +31(0)20 486 0216 - E : stefan.koopman@asdreports.com

back to News