Tuesday 27 August 2013, Amsterdam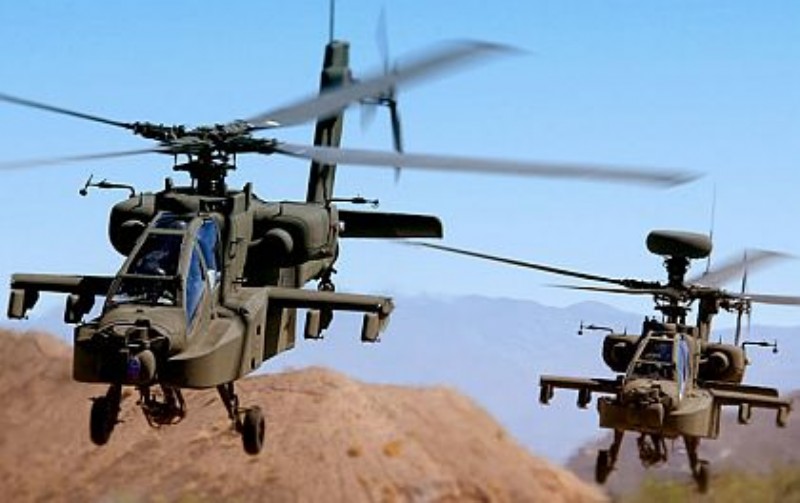 The global military rotorcraft market is anticipated to value US$25.2 billion by the end of 2013. The market, which comprises attack, multi-mission and rescue, transport, reconnaissance and observation, and maritime helicopters, is expected to record a minimal decline over the forecast period. This is because significant markets such as the US and Europe are expected to maintain existing fleets and reduce overall defense expenditure according to this new market report. Consequently, the market is expected to decrease at a CAGR of -0.11% % over the next decade.
North America Dominates Market
Despite the high fiscal deficit of North American countries, this region is expected to account for the largest share of the military rotorcraft market over the forecast period. Strong economic growth, territorial disputes, terrorist threats, and modernization programs will create significant demand for military helicopters in the Asia-Pacific region, which is expected to comprise 29% of the total military rotorcraft market by 2023. South American countries are also expected to modernize their fleets with countries such as Brazil, Chile, Venezuela, and Colombia locked in an arms race to establish military supremacy in the region. However, even though Brazil, Venezuela, Chile, Peru, and Argentina are expected to procure military rotorcraft, the market is expected to witness a slight decline by 2023. Latin America is expected to account for 2% of the total military rotorcraft market. Additionally, demand in Africa is expected to decline over the forecast period with the region accounting for only 1% of the total market size.
Europe Expects Decline due to budget cutbacks
Europe accounts for a considerable share of the global rotorcraft market after North America and Asia due to its major defense spending countries such as the UK, Russia, Germany, and France. These countries are expected to account for the majority of expenditure on rotorcraft in the region during the forecast period. However, the persistent budget cuts across numerous European countries, which are an effect of the recent economic downturn, are expected to cause the decline of expenditure on this sector. The UK is expected to be the biggest European spender on rotorcraft due to its long-term upgrade and capability sustainment programs.
Another significant factor driving regional expenditure is the military rearmament program being undertaken by the Russian Ministry of Defence (MoD) in order to replace its obsolete equipment and provide its armed forces with advanced arms and weaponry.
Austerity Increases Cooperation
Today's austere economic climate characterized by budget cuts has made it mandatory for governments to spend primarily on helicopters that can be used for more than one mission, thereby enhancing the effectiveness of their armed forces while lowering expenditure. This is the primary reason why expenditure on multi-mission helicopters is expected to be robust throughout the forecast period. The multi-mission helicopter market, which is estimated to value US$8.8 billion in 2013, is expected to decline marginally and stand at US$7.8 billion by 2023. The cumulative market for multi-mission helicopters is anticipated to value US$88.3 billion by 2023. The decline is mainly due to budget cuts imposed by leading spenders such as the US and the UK.
ASDReports.com Media contact: S. Koopman - Marketing and Communications
ASDReports.com / ASDMedia BV - Veemkade 356 - 1019HD Amsterdam - The Netherlands
P : +31(0)20 486 1286 - F : +31(0)20 486 0216 - E : stefan.koopman@asdreports.com

back to News