Monday 8 August 2016, Amsterdam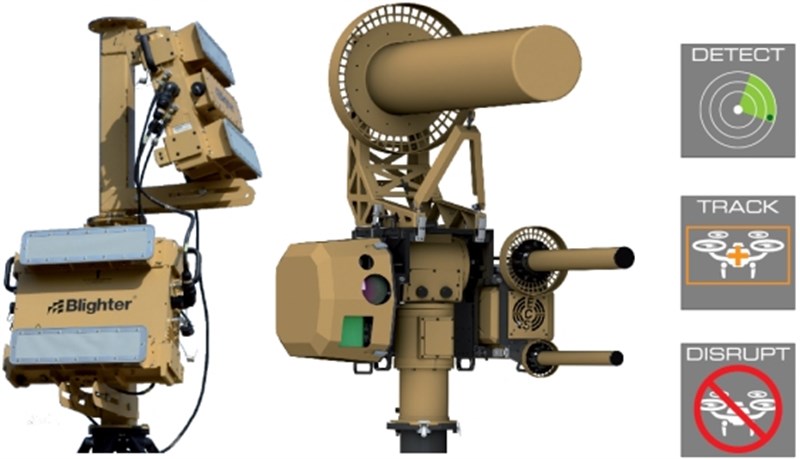 The brand new 205 page Counter UAV (C-UAV) Technologies Market report indicates that the Counter UAV market is set to be worth $2,483m in 2016 due to rising security issues surrounding the acquisition of UAVs.
Sophie Hammond, defense analyst and the author of the Counter UAV report commented that: "The Counter UAV (C-UAV) market is an emerging one that is directly tied to the growing UAV market. C-UAV systems will be equally attractive to customers in the civilian and military sectors due to the rising security threat posed by UAVs with numerous opportunities for companies wanting to enter the market to offer existing or newly developed C-UAV products."
The 205 page report contains 249 tables, charts and graphs that utilize visual representation in order to clarify trends and market projections within the Counter UAV market. The new study provides a global forecast for the period 2016-2026, as well as for 2 submarket sectors: Civilian Systems & Military Systems. The 2 submarket forecasts are revealed at the global level. The report also provides detailed profiles of 20 leading companies operating within the market, and includes an exclusive expert interview with Mark Radford, CEO of Blighter Surveillance Systems.
The Counter UAV (C-UAV) Technologies Market report will be of impressive value to current, and future, investors into the Counter UAV industry, as well as to companies and research centers who wish to broaden their knowledge of the Counter UAV market.
ASDReports.com Media contact: S. Koopman - Marketing and Communications
ASDReports.com / ASDMedia BV - Veemkade 356 - 1019HD Amsterdam - The Netherlands
P : +31(0)20 486 1286 - F : +31(0)20 486 0216 - E : stefan.koopman@asdreports.com

back to News