Friday 29 July 2016, Amsterdam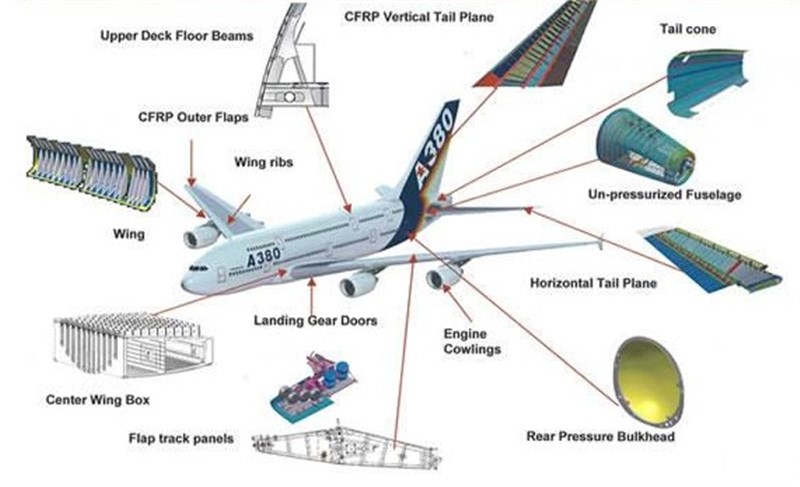 The report, now available on ASDReports, recognizes the following companies as the key players in the global aerospace composites market: Cytec Industries, Hexcel, Koninklijke Ten Cate (TenCate), Mitsubishi Rayon, and Owens Corning.
Other Prominent Vendors in the market are: Hartzell Aerospace, Hyosung, Kaman, SGL Group, Teijin Aramid.
Commenting on the report, an analyst said: "Adoption of composites in jet engines will be one of the prime trends leading to market growth. The next-generation GE Leap engines are expected to feature a considerable amount of carbon ceramic composite in the high-pressure turbines, replacing the nickel-metal alloys. GE is also using carbon fiber composites for its jet engine fan blades that will be launched in the market along with the GE9X engine powering Boeing's 777X aircraft. The composite has allowed GE9X engine to have thinner and fewer blades, resulting in a 5% reduction in fuel consumption than similar other engines."
According to the report, one of the key drivers in market growth is the reduction in need for MRO necessity. Metal structures and components are susceptible to long-term fatigue. Thus, the majority of expenses accounts for the operation, maintenance, and repair of aircraft rather than the cost of acquisition in its total life cycle. On the other hand, composite structures retain their strength and characteristics for a longer period and do not decompose. Thus, the cost of structural inspection and other MRO requirements is less than metals.
Further, the report states that complex design process will be one of the challenges faced by the market. Though composites are more desirable than metals, its use poses issues in damage tolerance, delamination, and design challenges. Metals exhibit plasticity, which makes them capable of undergoing deformation (bend or stretch) under high loads before they break. It makes the metal more suitable to handle small impacts and loads with little reduction in the basic strength of the structure. The high plasticity of metals allows them to distribute the loads on the structure, saving them from conditions of permanent structural failure.
The study was conducted using an objective combination of primary and secondary information including inputs from key participants in the industry. The report contains a comprehensive market and vendor landscape in addition to a SWOT analysis of the key vendors.
ASDReports.com Media contact: S. Koopman - Marketing and Communications
ASDReports.com / ASDMedia BV - Veemkade 356 - 1019HD Amsterdam - The Netherlands
P : +31(0)20 486 1286 - F : +31(0)20 486 0216 - E : stefan.koopman@asdreports.com

back to News