Tuesday 17 May 2016, Amsterdam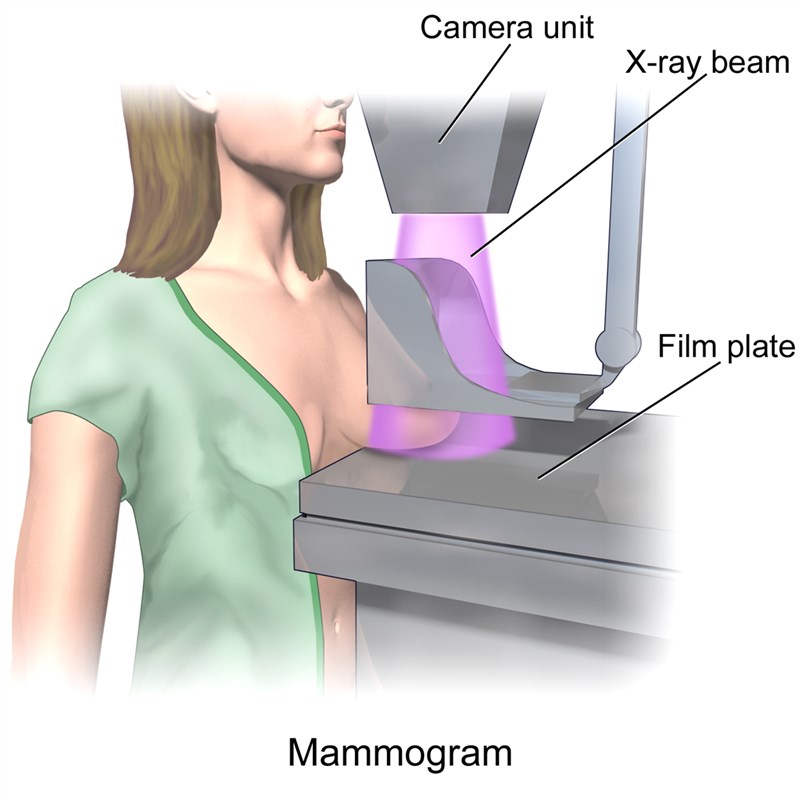 The report, now available on ASDReports, "Breast Imaging Market by Type (Ionizing Technologies (Mammography, Digital Mammography, 3D Mammography, MBI, PET-CT, CBCT, PEM) Non-ionizing Technologies (Breast MRI, Breast Ultrasound, AWBU, Breast Thermography, Optical Imaging)) - Forecast to 2021", analyzes and studies the major market drivers, restraints, opportunities, and challenges in North America, Europe, Asia-Pacific, and the Rest of the world (RoW).
This report studies the breast imaging market over the forecast period of 2016 to 2021. The market is expected to reach USD 4.14 Billion by 2021, at a CAGR of 8.5% from 2016 to 2021.
Based on type, the global breast imaging market is segmented into ionizing breast imaging technologies and non-ionizing breast imaging technologies. The ionizing breast imaging technologies segment is subsegmented into analog mammography, full-field digital mammography (FFDM), 3D breast tomosynthesis, positron emission tomography/computed tomography (PET/CT), molecular breast imaging/breast-specific gamma imaging (MBI/BSGI), cone-beam computed tomography (CBCT), positron emission mammography (PEM), and electric impedance tomography. The non-ionizing breast imaging technologies segment includes breast MRI, breast ultrasound, optical imaging, automated whole-breast ultrasound (AWBU), and breast thermography.
Growth in the breast imaging market is driven by factors such as the rising incidence of breast cancer globally; growing government investments and funding for breast cancer treatment and related research; increasing awareness about early detection of breast cancer; rising geriatric population; technological advancements in breast imaging modalities; and launch of advanced breast imaging systems capable of detecting cancer in women with dense breast tissues. In addition, the growing demand for breast imaging in emerging Asian countries, and technological advancements in breast cancer detection are expected to offer high growth opportunities for market players. However, factors such as high installation cost of breast imaging systems, side-effects of radiation exposure, and errors in breast cancer screening and diagnosis are restricting the growth of the global breast imaging market.
North America is estimated to be the largest regional segment in the global breast imaging market in 2016, followed by Europe. However, the Asia-Pacific market is expected to grow at the highest CAGR of 9.5% from 2016 to 2021. A number of factors, such as the growing patient population, increasing healthcare expenditure, improving healthcare infrastructure, growing government spending on breast cancer research studies, and implementation of several initiatives to create awareness about the early detection of breast cancer are expected to drive the market in the Asia-Pacific region.
Hologic, Inc. (U.S.), GE Healthcare (U.K.), Siemens Healthcare (Germany), Philips Healthcare (Netherlands), Fujifilm Holdings Corporation (Japan), Gamma Medica, Inc. (U.S.), Toshiba Corporation (Japan), Sonocine, Inc. (U.S.), Aurora Imaging Technology, Inc. (U.S.), and Dilon Technologies, Inc. (U.S.) are some of the key players operating in the global breast imaging market.
ASDReports.com Media contact: S. Koopman - Marketing and Communications
ASDReports.com / ASDMedia BV - Veemkade 356 - 1019HD Amsterdam - The Netherlands
P : +31(0)20 486 1286 - F : +31(0)20 486 0216 - E : stefan.koopman@asdreports.com

back to News