Monday 9 May 2016, Amsterdam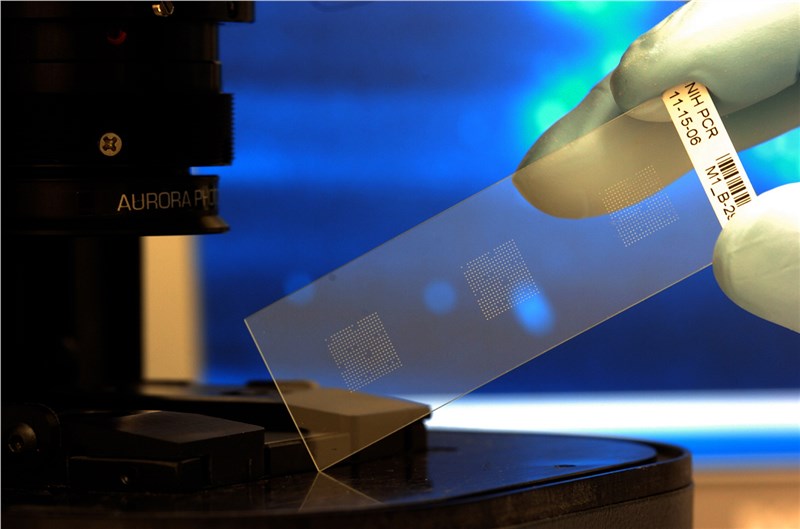 The report, now available on ASDReports, "Biochips Market by Type (DNA Chip (Genomics, Drug Discovery, Gene Expression) Lab-on-a-chip (IVD & POC, Proteomics), Protein Chips), End user (Academics Institutes, Diagnostics Centers), Fabrication Technology (Microarrays, Microfluidics) - Forecast to 2020", provides a detailed overview of the major drivers, restraints, challenges, opportunities, current market trends, and strategies impacting the biochips market along with the estimates and forecasts of the revenue.
The biochips market is expected to reach USD 17.75 Billion by 2020 from USD 7.63 Billion in 2015, growing at a CAGR of 18.4% during the forecast period (2015–2020).
Increasing adoption of personalized medicine, growing applications of biochips, and technological advancements are the major drivers for the biochips market. However, unclear regulatory guidelines, high instrumentation costs, and absolute quantification of specific mRNA may restrain the market growth to a certain extent.
In this report, the biochips market is segmented on the basis of type, application, fabrication technology, end user, and region. Based on type, the market is segmented into DNA chips, lab-on-a-chip, protein chips, and other arrays. The other arrays segment includes cell arrays and tissue arrays. Based on applications, the DNA chips segment is categorized into gene expression, SNP genotyping, cancer diagnosis & treatment, genomics, agricultural biotechnology, drug discovery, and other applications (microbial genotyping, proteomics, toxicogenomics, screening and monitoring of patient data in clinical trials, and environmental biology). Based on applications, the lab-on-a-chip segment is classified into genomics, proteomics, drug discovery, IVD & POC clinical diagnostics, and other applications (biodefense, food pathogen identification, and environmental contamination). Similarly, the protein chips market, by application, is segmented into proteomics, high-throughput screening, drug discovery, and other applications (environmental diagnostics and biodefense).
Based on end users, the biochips market is categorized into four major segments, namely, hospitals & diagnostic centers, biotechnology & pharmaceutical companies, academic & research institutes, and other end users (blood banks, CROs, forensic labs, point-of-care settings, home health agencies, nursing homes, and local public health laboratories). Similarly, based on fabrication technology, the biochips market is segmented into microarrays and microfluidics.
North America accounted for the largest share of the biochips market in 2015. The large share of this regional segment can majorly be attributed to the rising geriatric population; increasing prevalence of lifestyle diseases, such as diabetes, asthma, and cardiac disorders; growing adoption of biochips; and a significant number of ongoing research activities and discoveries related to biochips in the North American region. In addition, major local companies have easy access to this market, which makes it the largest and most significant market for suppliers. Asia-Pacific, on the other hand, is expected to grow at the highest CAGR over the next five years.
Abbott Laboratories (U.S.), Agilent Technologies, Inc. (U.S.), PerkinElmer Inc. (U.S.), Fluidigm Corporation (U.S.), Illumina, Inc. (U.S.), GE Healthcare (U.S.), Bio-Rad Laboratories Inc. (U.S.), Cepheid Inc. (U.S.), Thermo Fisher Scientific, Inc. (U.S.), and F. Hoffmann-La Roche AG (Switzerland) are the major players in the biochips market.