Wednesday 4 May 2016, Amsterdam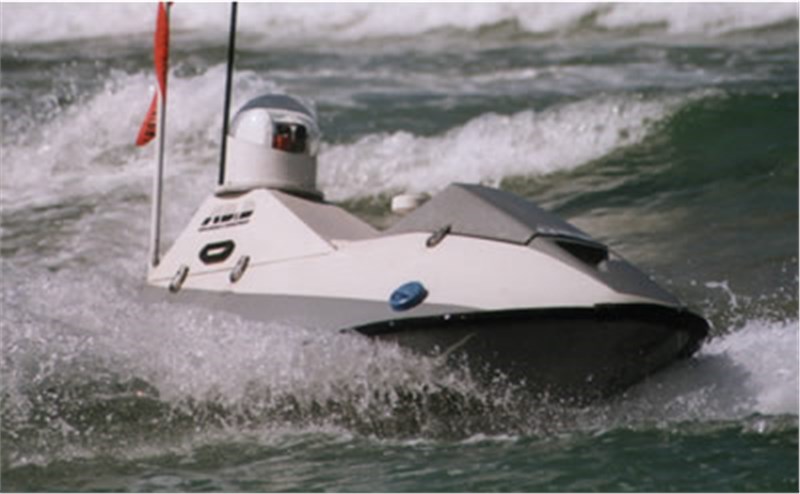 The global unmanned surface vehicle (USV) market is estimated at USD 437.57 Million in 2016 to reach USD 861.37 Million by 2021, at a projected CAGR of 14.51% from 2016 to 2021. This growth can be attributed to the rising demand for maritime security, protection of shallow waters and ports, and the need for ocean data and mapping, globally.
Defense segment to influence Unmanned Surface Vehicle (USV) market, among all applications
The defense segment is growing at a higher CAGR due to huge demand from navies across the world for purposes such as surveillance, reconnaissance, anti-submarine warfare and mine countermeasures. Most of the players have invested in large sized USVs for combat operations, cargo supplies, and lethal and non-lethal armaments, among others. In North America, the defense segment comprises maximum market share of the global USV market and emphasis has been on USV autonomy and intelligence.
The sensor payload segment of Unmanned Surface Vehicle (USV) to grow the highest during the forecast period
The global USV market has been segmented and analyzed in terms of payload into sonars, sensors, camera, visual systems, INS, X-band radars, and others. While the overall market is dominated by the camera segment as it is cost-effective and has ample opportunities for more advanced technological developments in the future, the sensor segment is projected to grow at the highest CAGR during the forecast period, primarily driven by the increased use of sensors in defense for scanning, detecting, mapping, remote sensing and to measure concentration of various elements, compounds, absorption and presence of microscopic life.
North America and European region show the highest potential for implementation of Unmanned Surface Vehicle (USV)
The USV market is dominated by North America, as of 2015, owing to technological advancements and growing incidences of terrorism in the region. The market is driven by increasing demand for water quality monitoring, ocean data mapping, asymmetric threats and maritime security. In the European region, the USVs are clinching roles in mine countermeasures (MCM) and many other countries in Europe are also focusing on building new MCM-dedicated vessels. BRIC countries, especially the Asia-Pacific region, will also become a significant growth region for the USVs.
Major players in this market have been identified to be ASV Unmanned Marine Systems (U.K.), Teledyne Technologies, Inc. (U.S.), Textron Inc. (U.S.) and Elbit Systems Ltd. (Israel), among others.
The report segments and analyzes the USV market on the basis of application (defense, commercial exploration, scientific research, miscellaneous), size (small, medium, large and extra-large), propulsion system (electric system, mechanical system, solar system, hybrid system and others), mode of operation (semi-autonomous and autonomous), payload (sonars, sensors, camera, visual systems, INS, X-band radars, & others) and maps these segments and subsegments across the major regions of the world, namely, North America, Europe, Asia-Pacific, the Middle East, and RoW (Rest of the World).
ASDReports.com Media contact: S. Koopman - Marketing and Communications
ASDReports.com / ASDMedia BV - Veemkade 356 - 1019HD Amsterdam - The Netherlands
P : +31(0)20 486 1286 - F : +31(0)20 486 0216 - E : stefan.koopman@asdreports.com

back to News