Thursday 21 April 2016, Amsterdam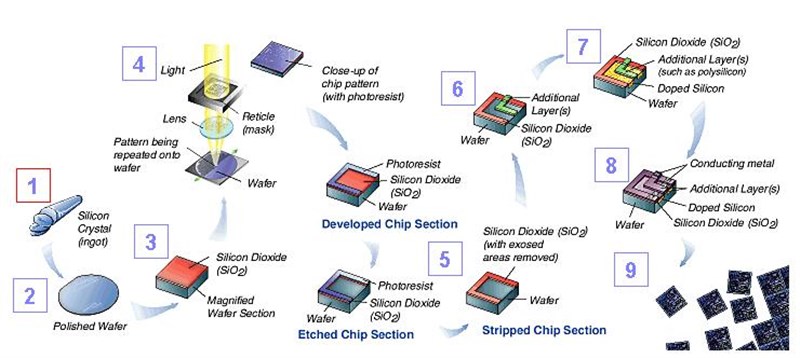 The report, now available on ASDReports, "Semiconductor Industry - M&A Analysis and Future Trends by Acquirer Type (IDM, Fabless, Foundry), Deal Value, End-User, and Region", The explosive growth in the M&A activity in the semiconductor industry has seen more than USD 120 Billion worth of deals announced in 2015.
There has been an explosive growth in M&A deals in the semiconductor industry between 2014 and 2015. In fact, the semiconductor industry is witnessing trends similar to the technology sector in general. Maturing market and reduction in profit margins are prompting companies to look at alternative growth avenues. Some of the reasons that prompt companies to look at M&A deals are expansion and access to new markets, closing product and/or technology gaps, and increasing market share and bargaining power in existing markets. The current trend is expected to continue in 2016 and 2017 as the industry consolidates allowing companies to better position themselves to cater to the needs of their customers.
Intense competition in the semiconductor industry is driving the M&A significantly
The semiconductor industry is characterized by intense competition. Acquisition of a rival firm helps the company to increase their market share by increasing their customer base. The customer base of semiconductor companies is also shrinking, leading to aggressive competitive behavior by companies to maintain their growth. For example, in the smartphone market—Apple and Samsung accounted for more than one third of the total smartphone shipments across the globe. Furthermore, Samsung not only designs its in-house chips, it also supplies its devices with screens and memory, leaving very less scope for any other component maker.
Internet of Things playing an important role in shaping the M&A deals in the semiconductor industry
The Internet of Things represents a huge growth opportunity for the growth of semiconductor companies. Billions of devices are expected to be connected to the internet by 2020. Semiconductor companies can provide solutions in areas such as wearable electronics, industrial automation, automated lighting, automated heating, and so on. The semiconductor IoT market is expected to grow significantly by 2020 with high growth opportunities for semiconductor companies in segments such as automotive and smart homes.
Big ticket M&A deals on the rise
There has been a steady increase in big ticket acquisitions. Large acquisitions are preferred by companies operating in matured or maturing market segments. Companies looking for rapid inorganic growth are involved in big M&A deals. These deals help the acquirer to rapidly increase their business scale and business scope.
China showing its semiconductor ambitions with aggressive M&A strategy
North American companies dominated the semiconductor M&A landscape. However, a significant portion of the deals in APAC were made by Chinese companies and/or investment firms looking to expand the country's footprint in the semiconductor space. China was the biggest semiconductor consumer in 2014. However, most of the suppliers were from outside China creating a trade imbalance in the semiconductor segment. Hence, the Chinese government is making efforts to improve domestic semiconductor production with an aggressive M&A approach.
The major players profiles in the report include in the explosive detectors market include Intel Corporation (U.S.), Broadcom Corporation (U.S.), Qualcomm Incorporated (U.S.), Mediatek, Inc. (Taiwan), Avago Technologies Ltd (U.S.), SK Hynix, Inc. (South Korea), Micron Technology, Inc. (U.S.), Samsung Electronics Co., Ltd (South Korea), Taiwan Semiconductor Manufacturing Co., Ltd (Taiwan), and GLOBALFOUNDRIES Inc. (U.S.).
The scope of the report covers detailed information regarding the major factors influencing the growth of M&A deals in the semiconductor industry such as drivers, restraints, challenges and opportunities. A detailed analysis of the key industry players has been done to provide insights into their business overview, products and services, key strategies, with a detailed study of their M&A strategy. Furthermore, an overview of the semiconductor industry with key component and end user segments has been studied. A review of ten key semiconductor M&A deals has been done including Intel Corporation (U.S.) -Altera Corporation (U.S.), NXP Semiconductors NV (Netherlands) Freescale Semiconductor Ltd (U.S.), and Avago Technologies Ltd (U.S.) Broadcom Corporation (U.S.)
ASDReports.com Media contact: S. Koopman - Marketing and Communications
ASDReports.com / ASDMedia BV - Veemkade 356 - 1019HD Amsterdam - The Netherlands
P : +31(0)20 486 1286 - F : +31(0)20 486 0216 - E : stefan.koopman@asdreports.com

back to News