Wednesday 2 March 2016, Amsterdam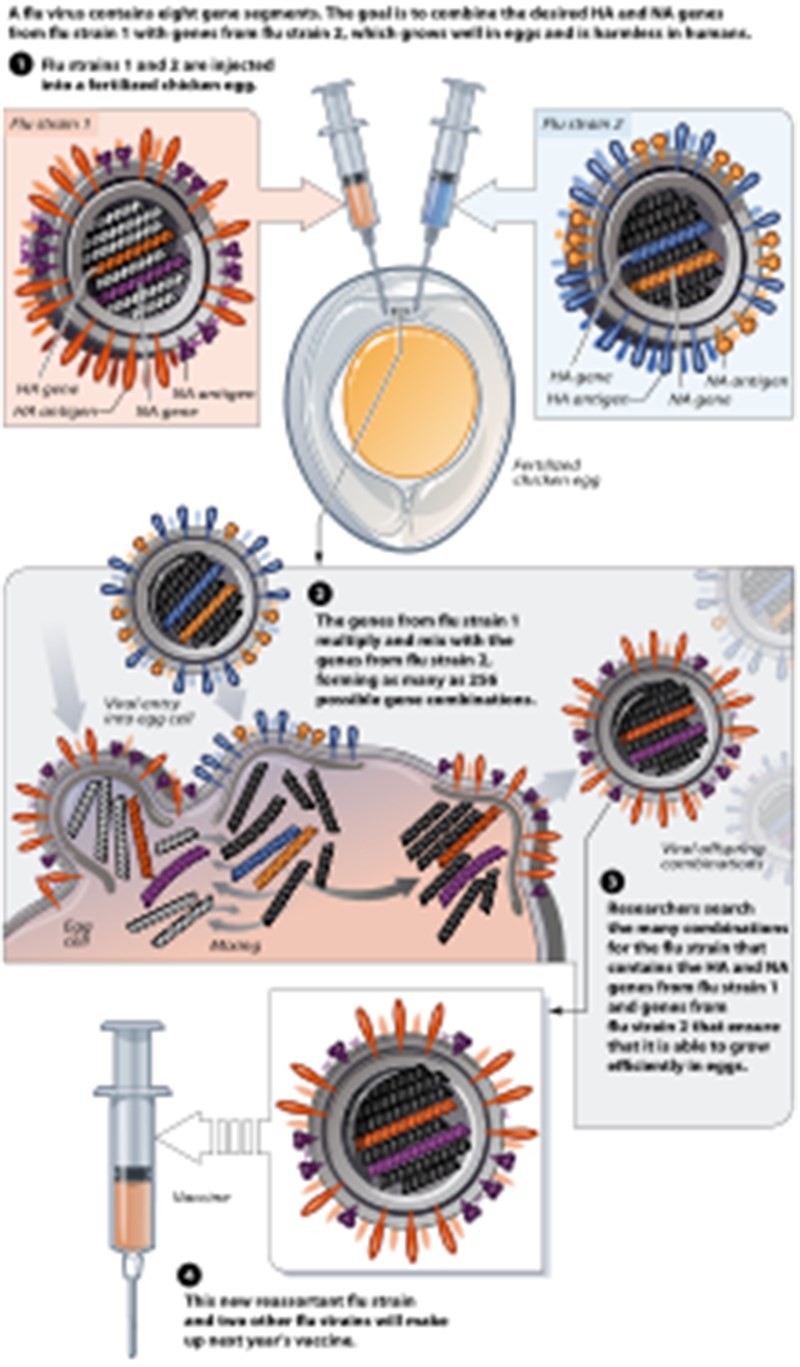 A new report, now available on ASDReports, forecasts that worldwide sales of human influenza vaccines will generate $6.4 billion in 2018. That sales growth will continue through to 2026, especially with the entrance of new industry players and advances in vaccine technology. That revenue prediction and others appear in Influenza Vaccine Revenue Forecasts and R&D Outlook 2016-2026: Prospects for Technologies Including Trivalent and Quadrivalent Flu Shots, published in January 2016.
Visiongain is a business information publisher and consultancy in London, UK. Its purpose is to help organisations understand commercial prospects of industries in healthcare and other fields.
The new study analyses events, prospects and sales opportunities shaping the development, production and marketing of influenza vaccines from 2016. That investigation shows multilevel revenue forecasting and qualitative assessments. The work also explores activities of companies providing these vaccines, assessing their potentials. That vaccines market holds many commercial opportunities from 2016 to 2026.
Aanchal Verma, a pharmaceutical industry analyst in visiongain, said: "We predict the influenza vaccines market will expand its revenues at a steady pace from 2016 to 2026. That progress will be stimulated by ageing populations and the increasing prevalence of chronic illnesses. Adding to this will be rising demand from emerging countries as their economies prosper and their healthcare expenditures rise.
"Our new study shows how the market share for countries can change owing to political and economic changes, and also through the emergence of new competitors in that industry. Furthermore, shifts in market share of submarkets are also shown, shedding light on future developments in influenza vaccine technology. Our study includes the next major breakthrough to transform the industry, the universal flu vaccine, which could provide immunity against all strains of influenza viruses.
"Prevalence of influenza rises globally. The most effective way to combat that widespread infection is through vaccination. As the world moves towards an ageing population, people's susceptibility to the flu increases, raising demand for vaccines. Also improving healthcare systems, rising flu awareness and high birth rates in developing countries will stimulate demand for existing and new influenza vaccines from 2016. The human flu vaccination industry holds great potential for progress and high sales."
ASDReports.com Media contact: S. Koopman - Marketing and Communications
ASDReports.com / ASDMedia BV - Veemkade 356 - 1019HD Amsterdam - The Netherlands
P : +31(0)20 486 1286 - F : +31(0)20 486 0216 - E : stefan.koopman@asdreports.com

back to News