Tuesday 23 February 2016, Amsterdam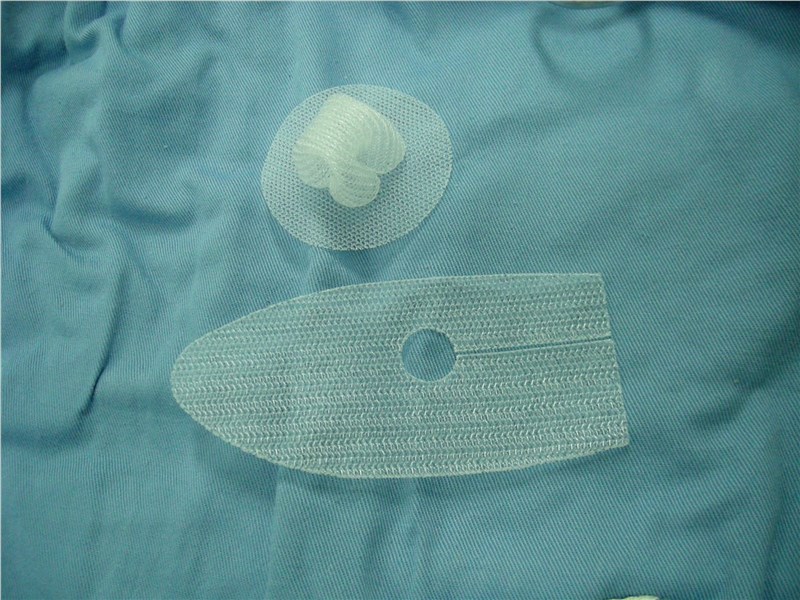 The report, now available on ASDReports, "Hernia Mesh Devices Market by Hernia Type (Inguinal, Incisional, Femoral, Umbilical), Product Type (Synthetic Mesh, Biologic Mesh), and Geography, (Americas, Europe, APAC, Mea) - Global Forecast to 2020", The global hernia mesh devices market report defines and segments the concerned market in four regions with analysis and forecast of revenue. The global hernia mesh devices market is estimated to grow at a CAGR of 2.0%, from 2015 to 2020, to reach a market size of USD 3.73 Billion by 2020. Rising awareness levels, increasing aging population, and sedentary lifestyle are the major factors influencing the growth of the market.
The research report categorizes the global hernia mesh devices market by two segments based on product type and geography. Based on product (product material type), it is segmented into biological mesh and synthetic mesh. Synthetic mesh is further segmented into synthetic absorbable mesh, synthetic composite mesh, and synthetic non-absorbable mesh according to the absorbance of mesh and into flat synthetic mesh and 3D synthetic mesh according to the structure of mesh.
In terms of consumption, biological mesh contributed a very small share globally in 2014. However, due to its high price, it holds a larger share in terms of market size. Due to problems associated with synthetic mesh, such as chronic inflammation and foreign body reaction, use of biological mesh is increasing mainly in developed regions and countries despite high prices (around eight times than synthetic mesh).
The market is comprehensively analyzed at a granular level by geography to provide in-depth information on regional level and country level. The regions covered include Americas, which covers the U.S., Canada, Mexico, Brazil, Argentina, Chile, Colombia, Uruguay, Paraguay; Europe, which covers Germany, France, Italy, the U.K., Spain, Russia, Turkey, Denmark, Belgium, Switzerland, and the Netherlands; Asia-Pacific, which covers Japan, China, India, South Korea, Australia, Thailand, Singapore, Malaysia, Taiwan, Indonesia, New Zealand; and Middle East & Africa (MEA), which covers Egypt, Saudi Arabia, UAE, Israel, Oman, Kuwait, Zimbabwe, Kenya, Jordan, Algeria, Morocco, Libya, Tunisia, Sudan, Mauritius, and South Africa.
Since APAC has a large population, it benefits in terms of a huge patient pool. In 2014, around 62% of total number of hernia repair procedures performed worldwide were in APAC, which shows huge potential of this region. Presently, around only 50% of these patient goes for hernia repair using mesh, but in future this percent will increase due to increasing awareness regarding invasive hernia repairing which may result in infection, bleeding, and increased duration of hospitalization. In cases where mesh is used, surgery is minimally invasive and less painful. Using mesh to treat hernia reduces risk of reoccurrence of hernia. Due to these factors, APAC hernia mesh market is expected to grow at the highest CAGR from 2015 to 2020.
Some of the major players in the hernia mesh market globally include Medtronic (U.S.), Ethicon, Inc. (U.S.), C.R. Bard, Inc. (U.S.), Atrium (Sweden), W.L. Gore & Associates (Germany), LifeCell Corporation (U.S.), and B. Braun Melsungen AG (Germany), among others.
The research study is aimed at identifying emerging trends and opportunities in the global hernia mesh market along with detailed classifications, in terms of revenue. It provides comprehensive competitive landscape and identifies the key players with respect to market size and market share. The research study also includes a detailed segmentation of the global hernia mesh devices market, on the basis of type and region.
Apart from the market segmentation, this report also makes use of the Porter's Five Forces Analysis, which provides an in-depth analysis of the market by providing a detailed process flow diagram and market dynamics, such as drivers, restraints, and opportunities in the global hernia mesh devices market.