Monday 18 February 2013, Amsterdam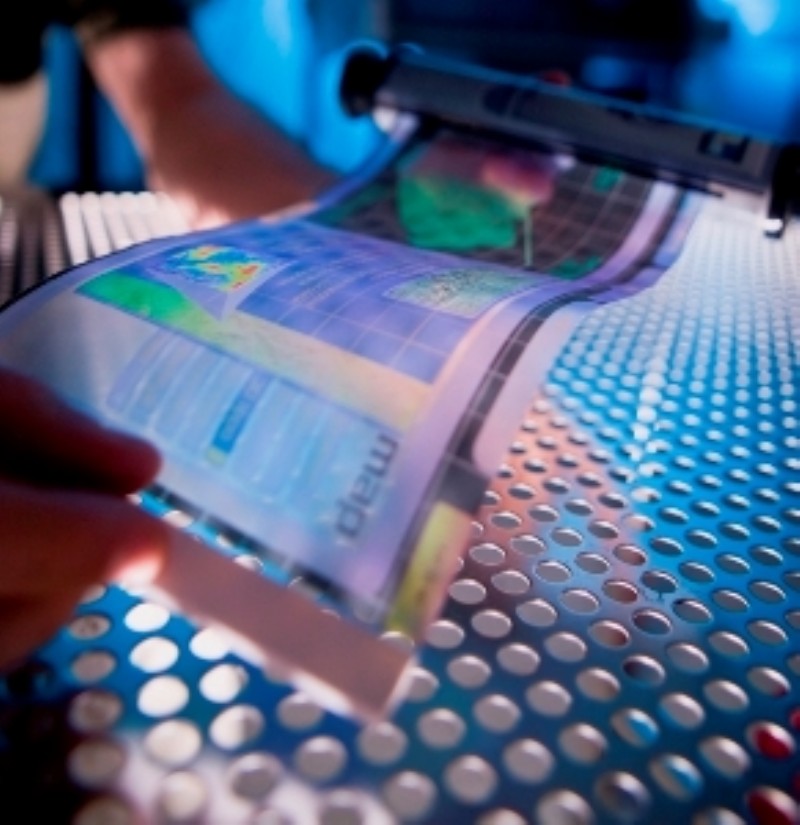 According to a new market research report, the total market for flexible display is expected to reach $3,298 million by 2017, at a CAGR of 45.1% from 2012 to 2017.
Flexible display is a lightweight, thin and flexible/rollable/foldable display. It is the next big display technology, which uses plastic or polymer as a substrate, thereby giving flexibility to the display. Flexible display uses various technologies such as e-paper, OLED, LCD, and LCOS. In the present scenario, the market for flexible e-paper display is already established; and used in areas like retail signage, Point of Purchase display (POP), Electronic Shelf Labeling (ESL), smartcard and wearable display, etc. The other flexible display technologies like OLED and LCD are still in the introductory phase. Companies like Sony (Japan), LG (South Korea), and Philips (The Netherlands), etc. have already developed display based on OLED. Samsung (South Korea) is expected to come up with flexible OLED smartphone by the end of 2012.
Flexible display has promising applications such as eReader, smartphone, tablet, laptop, e-paper, and TV. Flexible display majorly targets the consumer products such as mobile, TV, laptop, etc. In addition, the consumer goods market is growing significantly and expected to grow further at a same pace. Hence, flexible display will have a huge scope in future. Flexible OLED display is expected to be the most popular display technology for most of the applications and continue to remain the same in future.
Driving factors for flexible display market are distinctive features of display and growing consumer goods industry. There are certain restraints for this market as well; such as rising competing technologies like OLED, LCD display, and design challenges.
At the CES 2006, Philips showed a rollable display prototype whose screen can retain an image for several months without electricity. As of 2007 Philips Polymer Vision expected to launch a 5 inches (130 mm), 320 x 240-pixel resolution rollable display based on E Ink's electrophoretic technology.
Global flexible display applications' market is expected to reach $3,298 million by 2017, at an estimated CAGR of 45.1% from 2012 to 2017 and the shipment of flexible display in various applications is expected to reach 223.40 million units by 2017. Americas is the leading region in the overall flexible display market; followed by Europe and APAC. In ROW, Middle East, and Africa are the largest contributors.
ASDReports.com Media contact: S. Koopman - Marketing and Communications
ASDReports.com / ASDMedia BV - Veemkade 356 - 1019HD Amsterdam - The Netherlands
P : +31(0)20 486 1286 - F : +31(0)20 486 0216 - E : stefan.koopman@asdreports.com

back to News