Tuesday 8 September 2015, Amsterdam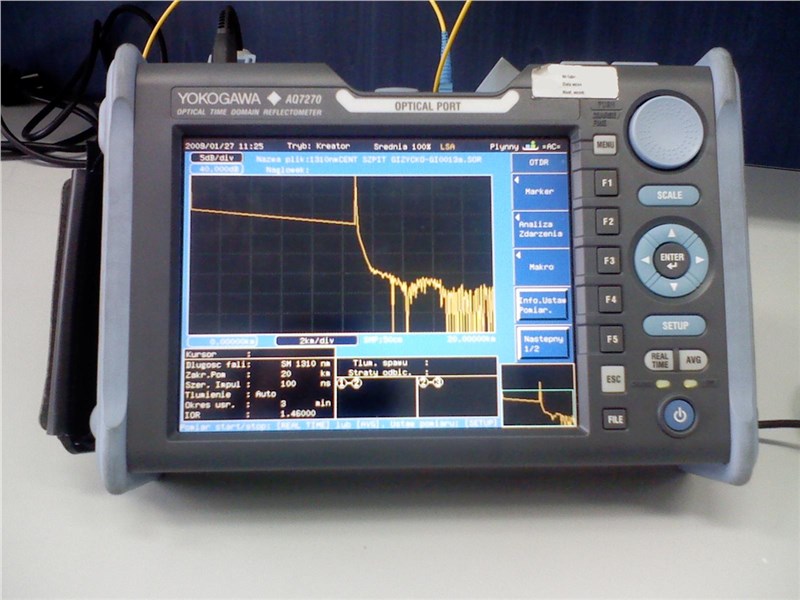 The report, now available on ASDReports, "Fiber Optic Test Equipment Market by Type (OTDR, OPM, OLTS, RFTS), by Form Factor (Handheld & Bench Top) Application (Installation, Manufacturing & Research), End User (Telecom, CA TV, Data Center, Industries) & Geography - Global Forecast to 2020", the total market is expected to reach $902.2 Million by 2020, at an estimated CAGR of 4.86% from 2015 to 2020.
The overall fiber optic test equipment market is expected to be worth USD 902.2 Million by 2020, at an estimated CAGR of 4.86% during the forecast period.
It is essential to test the working as well as feasibility of fiber optic cables before and after their installation for a particular application. Testing the fiber optic system before installation reduces the failure rate of the system, thereby reducing the overall repair cost. The fiber optic test equipment is being used in many applications to provide a more accurate measurement of the power losses, attenuation losses, and for proper inspection and detection of flaws.
This report describes the market trends, drivers, and challenges with respect to the global fiber optic test equipment market and projects the market size from 2014 to 2020, based on the type, form factor, application, end-user and geography. It also provides a detailed view of the market across regions, namely, North America, Europe, APAC, and RoW. APAC is the largest market for fiber test equipment in terms of value and is expected to register growth at the highest CAGR of 6.05% from 2015 to 2020.
The major aspects of the complete fiber optic test equipment market have been covered in this report in the form of market classification. Market classification encompasses segmentation & sub-segmentation of the market by type, end-user, application, and geography. Lastly, the fiber optic test equipment includes a detailed competitive landscape and company profiles of key players across the ecosystem.
The key players in the fiber optic test equipment market which have been included in the report are JDS Uniphase Corporation (US), EXFO (Canada), Anritsu Corporation (Japan), Keysight Technologies (US), Fluke Networks (US), Corning Incorporated (U.S.), Yokogawa Electric Corporation (Japan), Kingfisher International Pty Ltd (Australia), AFL (U.S.), and Tektronix Inc. (U.S.). The studied market has been witnessing extensive new product launches and new product development by the key players analysed during the study.
ASDReports.com Media contact: S. Koopman - Marketing and Communications
ASDReports.com / ASDMedia BV - Veemkade 356 - 1019HD Amsterdam - The Netherlands
P : +31(0)20 486 1286 - F : +31(0)20 486 0216 - E : stefan.koopman@asdreports.com

back to News