Monday 24 August 2015, Amsterdam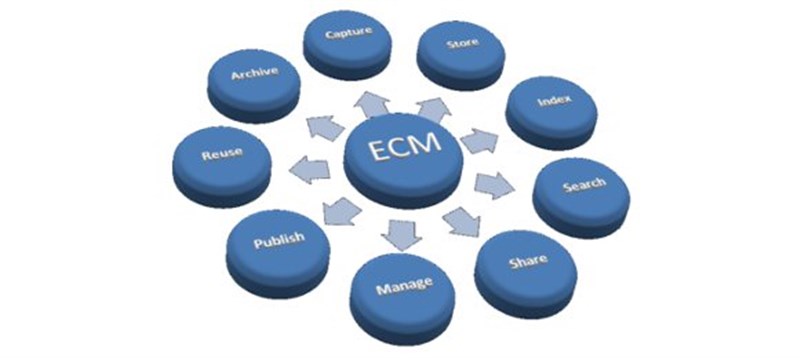 The report "Enterprise Content Management Market by Solution (Enterprise Document Management, Enterprise Web Content Management, Records Management, eDiscovery, and others), Deployment Type, User Type, Vertical and Region - Global Forecasts and Analysis to 2020", defines and segments the enterprise content management market into various sub-segments with in-depth analysis and forecast of revenues. It also identifies drivers and restraints for this market with insights into trends, opportunities, and challenges.
Enterprise content management is management of voluminous content from spreadsheets to huge fragmented databases from an enterprise's processes, procedures, controls, technologies, and people. Enterprise content management can be defined as a process of accurately defining, sourcing, integrating, storing, and effectively retrieving and reconciling massive amounts of enterprise documents and making the right document available at the right time.
The major forces driving this market are the growing need for content management solutions in organizations, the necessary requisite for streamlining business operations, and the rising trend to reduce the total cost of ownership through content management.. Most of the enterprises across different verticals are actively formulating content management policies and procedures to ensure content confidentiality, consistency, and integrity and enforcing the best e-governance policies to manage cross-platform integration among various platforms.
Enterprise content management solution providers such as EMC Corporation, IBM Corporation, Microsoft Corporation, OpenText Corporation, Oracle Corporation, Alfresco Software, HP Autonomy, Hyland Software, Lexmark International, and Xerox Corporation are expected to collaborate and provide better competitive services to take advantage of the enterprise content management market and to fulfill the need for providing complete end-to-end content management suite. Banking, Financial Services, and Insurance (BFSI), retail, transportation & logistics, government & defense, life sciences & healthcare, energy & utilities, and government organizations are the major consumers of enterprise content management solutions.
The enterprise content management market has been segmented on the basis of solutions into enterprise document management, enterprise document imaging and capture, enterprise content workflow management, enterprise records management, enterprise web content management, enterprise document collaboration, digital asset management, advanced case management, mobile content management, document output management, enterprise digital rights management, e-discovery, and others; on the basis of deployment types into on-premises and hosted; on the basis of user types into Small and Medium Businesses (SMBs) and enterprises; on the basis of verticals into academia & education, BFSI, consumer goods & retail, energy & power, government & defense, life science & healthcare, manufacturing, IT & telecom, transportation & logistics, and others; and on the basis of regions into North America, Asia-Pacific (APAC), Europe, the Middle East and Africa (MEA), and Latin America.
The enterprise content management market size is expected to grow from USD 24.62 Billion in 2015 to USD 59.87 Billion in 2020, at an estimated Compound Annual Growth Rate (CAGR) of 19.5%.
ASDReports.com Media contact: S. Koopman - Marketing and Communications
ASDReports.com / ASDMedia BV - Veemkade 356 - 1019HD Amsterdam - The Netherlands
P : +31(0)20 486 1286 - F : +31(0)20 486 0216 - E : stefan.koopman@asdreports.com

back to News