Friday 10 July 2015, Amsterdam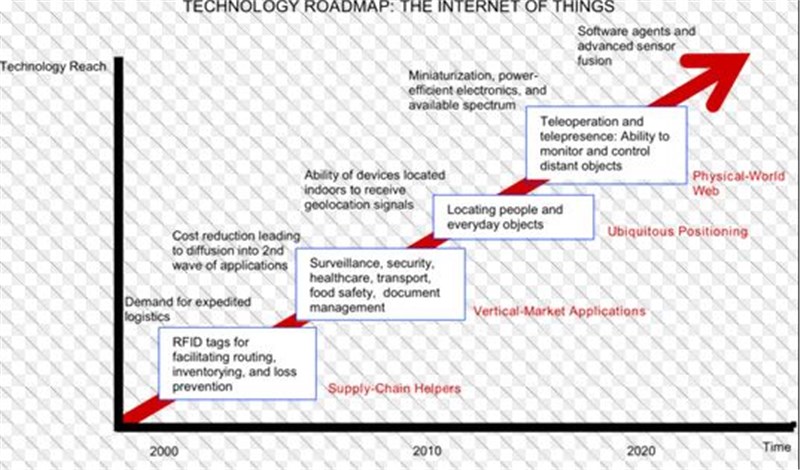 The report, now available on ASDReports, "Internet of Things (IoT) Analytics Market by Application Platform (Telematics, Wearable, Building Automation, Manufacturing, Retail, Healthcare,), Solutions (Sensor and Gateway Analytics), Deployment, Process, Regions - Global Forecast to 2020", segments the global market into services and solution types, processes, deployments modes, application platforms, and industry verticals along with in-depth analysis and market size estimations.
It also identifies the drivers, restraints, and opportunities prevalent in the market and provides burning issues along with premium insights for the market. The report also segments the market by vertical: government, healthcare, financial services, retail, manufacturing, energy and utilities, transportation and logistics, and others; and by region: North America, Europe, Asia-Pacific, the Middle East and Africa, and Latin America. Detailed analysis of the key industry players has been done to provide insights on their product and services, strategies, and recent developments associated with the IoT analytics market.
Internet of Things (IoT) analytics is an amalgamation of two major segments—IoT and analytics. As the data from IoT-enabled devices proliferates, there would be a growing need to conduct a more detailed analysis of the large volumes of structured and unstructured data. This need introduced the concept of analytics into IoT. IoT analytics extracts important information from the vast amount of IoT data generated by sensors and smart devices. It helps in business process optimization; therefore, the IoT analytics solutions have a crucial role in every industry vertical.
The demand in this market is highly driven by the increasing penetration of connected devices and analytics tools. Furthermore, the shifting interests in cloud deployment, predictive analytics for business, end-to-end automation, and consumer-friendly IoT analytics platform are some other factors driving this market and creating value in the market. Many niche players such as ThingWorx, AGT International, and MNUBO Inc. have emerged and are expected to evolve in the coming time.
IoT analytics has a high adoption rate in large enterprises as they have data support systems and adequate capital that allow them to invest in this business optimizing field. Due to the increase in cloud adoption, the market of IoT analytics for SMBs looks quite promising during the forecast period.
The major challenges faced are filtration of large amounts of heterogeneous data and lack of deep domain expertise required in this market. Furthermore, the market remains to be open with few entry and exit barriers. The major vendors in the IoT analytics software market are IBM, Intel, SAP, AGT International, ThingWorx, Mnubo Inc., Capgemini, Accenture, and Nokia Networks.
MarketsandMarkets forecasts that the global IoT analytics market is expected to grow from $4.85 Billion in 2015 to $16.35 Billion by 2020, at a Compound Annual Growth Rate (CAGR) of 27.48%. In the current scenario, North America is expected to be the largest market on the basis of spending and adoption of IoT analytics.
ASDReports.com Media contact: S. Koopman - Marketing and Communications
ASDReports.com / ASDMedia BV - Veemkade 356 - 1019HD Amsterdam - The Netherlands
P : +31(0)20 486 1286 - F : +31(0)20 486 0216 - E : stefan.koopman@asdreports.com

back to News