Global Business Jet Market 2015-2019
Published: Mar 2015 -
Pages: 111 -
Publisher: technavio -
Report code:
ASDR-186614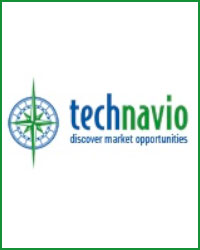 About Business Jet
A business jet is an aircraft mainly designed to transport a small number of passengers at a premium cost compared to a commercial airliner. Business jets are mostly owned and operated by corporations, wealthy people, government agencies, or commercial business jet operators that provide air charter or air taxi services. There also exist jet card program or fractional ownership schemes that allow customers to use the benefit of business jet travel without the need for full ownership of business jets.

The report''s analysts forecast the Global Business Jet market to grow at CAGRs of 6.80 percent and 1.79 percent in terms of revenue and aircraft delivery, respectively, during the period 2014-2019.


Covered in this Report
This report covers the current scenario and the growth prospects of the Global Business Jet market for the period 2015-2019. The report provides the segmentation of the market by aircraft type and by region.

The new report, the Global Business Jet Market 2015-2019, has been prepared based on an in-depth market analysis with inputs from industry experts. The report covers the Americas, and the APAC and EMEA regions. The report includes a discussion of the key vendors operating in this market.


Key Regions
Key Vendors
Bombardier
Cessna
Dassault Aviation
Embraer
Gulfstream
Other Prominent Vendors
• Airbus
Beechcraft
Boeing
Diamond Jet
Eclipse Aerospace
Honda Aircraft Company
Market Driver
Demand for Business Jets
For a full, detailed list, view our report
Market Challenge
Environmental Policies and Regulations
For a full, detailed list, view our report
Market Trend
Business Jet Replacements
For a full, detailed list, view our report
Key Questions Answered in this Report
What will the market size be in 2019 and what will the growth rate be?
What are the key market trends?
What is driving this market?
What are the challenges to market growth?
Who are the key vendors in this market space?
What are the market opportunities and threats faced by the key vendors?
What are the strengths and weaknesses of the key vendors?
Methodology
Research methodology is based on extensive primary and secondary research. Primary research includes in-depth interviews with industry experts, vendors, resellers and customers. Secondary research includes the report's Platform, industry publications, company reports, news articles, analyst reports, trade associations and the data published by Government agencies.