Gas Detection Equipment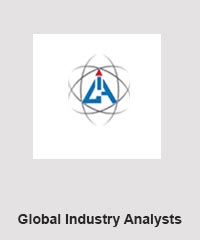 This report analyzes the worldwide markets for Gas Detection Equipment in US$ Million by the following three main types: Fixed Gas Detection Equipment, Handheld/Portable Gas Detection Equipment, and Detector Tubes. The specific End-Use Segments also analyzed are Oil & Gas Extraction, Power, Chemical, and Others.

The report provides separate comprehensive analytics for the US, Canada, Japan, Europe, Asia-Pacific, Middle East, and Latin America. Annual estimates and forecasts are provided for the period 2013 through 2020. Also, a seven-year historic analysis is provided for these markets.

Market data and analytics are derived from primary and secondary research. Company profiles are primarily based on public domain information including company URLs.


The report profiles 163 companies including many key and niche players such as -
Airtest Technologies, Inc.
Bacharach, Inc.
Drager AG & Co.
ENMET Corporation
ESP Safety Inc.