Greece Defence and Security Report Q1 2015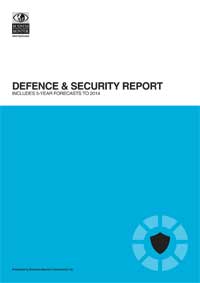 Our View:
The report discusses Greece's strategic situation, including its fractious relationship with Turkey, its relations with NATO and other European nations, and its global relations and participation in military operations around the world. In terms of procurement, the report examines Greece's current defence programmes, planned acquisitions and future procurement aspirations in light of the country's economic crisis.

The new report expects Greece to spend USD6bn on defence in 2014. On average, between 2011 and 2013, Greece spent USD6.2bn annually on defence. Spending has progressively declined as the Greek economy has contracted and the government has sought to bring public spending under control. We expect Greece to spend less on defence between 2015 and 2019, spending an average of USD5.5bn. By 2019 we expect Greece to be spending USD5.6bn on defence.
This report is part of BMI's country analyses series in multiple markets. If you buy multiple reports from this series you will receive below quantity discounts.
With the link below 'More reports' you will go to the overview page with all reports part of this series.
Quantity
Price per Report
2 reports
US$1,180.00
3 reports
US$1,120.00
4 reports
US$1,060.00
5 reports
US$1,005.00
6 reports
US$945.00
7-20 reports
US$885.00
21-100 reports
US$770.00
More reports with this discount.
* - discounts are calculated in your cart