Romania Defence and Security Report Q1 2015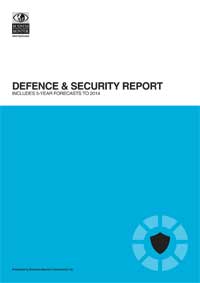 Our View:
Romania occupies a strategically important position in Europe. The country is flanked by the former Soviet republics of Ukraine and Moldova. It also borders Hungary to the west, the former Yugoslavia to the south east and Bulgaria to the south west. Romania is now a member of NATO.

We expect Romania to spend USD2.9bn on defence in 2014. This figure will be below the non-binding request of NATO for its members to spend a minimum of 2% of their GDP on defence annually. Romania will spend 1.7% of its GPD on defence in 2014. During 2014 reports stated that Romania may increase its defence spending in coming years as a result of Russia's involvement in Ukraine's civil war. Some members of the Romanian defence community are concerned that Russia could adopt a more regionally assertive stance towards its European neighbours. However, Romania has also pledged to slow its pace of military modernisation in a bid to lower government spending. These two goals appear to be mutually exclusive.
For now, we expect Romania to increase its defence spending moderately throughout the remainder of the forecast period up to and including 2018, spending an average of USD3.8bn on defence annually.
This report is part of BMI's country analyses series in multiple markets. If you buy multiple reports from this series you will receive below quantity discounts.
With the link below 'More reports' you will go to the overview page with all reports part of this series.
Quantity
Price per Report
2 reports
US$1,180.00
3 reports
US$1,120.00
4 reports
US$1,060.00
5 reports
US$1,005.00
6 reports
US$945.00
7-20 reports
US$885.00
21-100 reports
US$770.00
More reports with this discount.
* - discounts are calculated in your cart