Bosnia and Herzegovina Defence and Security Report 2015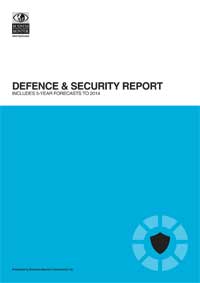 Our View:
Political instability remains the key security concern in Bosnia in the near term. Bosnia's candidacy for EU membership is still undergoing negotiation and is expected to be finalised following the country's general election in October 2014. Security threats stem from a number of issues including: threats of Serb succession; regional developments with Croatia and Kosovo; porous borders facilitating organised crime and the black market trade in arms.

We expect Bosnia to spend up to USD249.8mn on defence in 2014. Up to 2019 we expect Bosnia to spend an average of USD257.1mn on defence each year. Towards the end of the forecast period, we expect Bosnia to be spending USD278.5mn on defence annually. Although the trend of Bosnian defence spending has been broadly upwards during the forecast period, the country has not spent in excess of 1.4 percent of its gross domestic product on defence.
This report is part of BMI's country analyses series in multiple markets. If you buy multiple reports from this series you will receive below quantity discounts.
With the link below 'More reports' you will go to the overview page with all reports part of this series.
Quantity
Price per Report
2 reports
US$1,180.00
3 reports
US$1,120.00
4 reports
US$1,060.00
5 reports
US$1,005.00
6 reports
US$945.00
7-20 reports
US$885.00
21-100 reports
US$770.00
More reports with this discount.
* - discounts are calculated in your cart