Brazil Defence and Security Report Q1 2015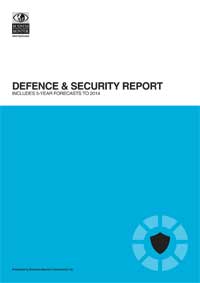 Our View:
The Brazilian defence sector is set to continue to be one of the most active and open for foreign players, both with regards to imported goods from more established countries, and its relatively unfettered export market. In addition, the government's emphasis on creating a self-sufficient defence sector over the longer term is resulting in an ever-increasing number of partnerships and joint ventures on various development programmes between Brazilian companies and their foreign peers.

At present, the domestic defence sector is comparatively well developed, particularly with regards to small firearms, ammunition and aerospace products, and relatively diverse. However, the armed forces and police force lack advanced maritime, surveillance and rockets/missile capabilities and are keen to expand these areas. This is not only resulting in a ramping up of imports relating to these segments, (from countries such as France, the US and Russia) but also fostering partnership opportunities, as companies such as Odebrecht and Embraer seek to develop their R&D capabilities via joint ventures (JVs) and development programmes with foreign companies predicated on technology transfers.
This report is part of BMI's country analyses series in multiple markets. If you buy multiple reports from this series you will receive below quantity discounts.
With the link below 'More reports' you will go to the overview page with all reports part of this series.
Quantity
Price per Report
2 reports
US$1,180.00
3 reports
US$1,120.00
4 reports
US$1,060.00
5 reports
US$1,005.00
6 reports
US$945.00
7-20 reports
US$885.00
21-100 reports
US$770.00
More reports with this discount.
* - discounts are calculated in your cart