| Published | Pages | Publisher | Report code |
| --- | --- | --- | --- |
| Aug 2014 | 46 | technavio | ASDR-140142 |

Email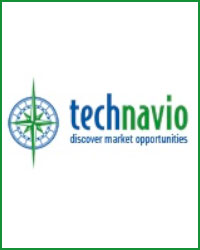 About Directed Energy Weapons
Weapons that emit high energy and damage a target with minimum collateral damage are called directed energy weapons. This energy can have different categories such as electromagnetic waves (masers, lasers, radio frequency, and microwave), sound in supersonic form, and particles with mass.

Covered in this Report
This report covers the present scenario and the growth prospects of the Global Directed Energy Weapons market for the period 2014-2018. To calculate the market size, the report considers the annual revenue generated from sales of directed energy weapons to defense and homeland security.
The report, the Global Directed Energy Weapons Market 2014-2018, has been prepared based on an in-depth market analysis with inputs from industry experts. The report covers the Americas, and the APAC and EMEA regions; it also covers the Global Directed Energy Weapons market landscape and its growth prospects in the coming years. The report also includes a discussion of the key vendors operating in this market.

Key Regions
Key Vendors
BAE Systems
Boeing
Raytheon
Textron
Other Prominent Vendors
Lockheed Martin
MBDA
Moog
Northrop Grumman
Rafael Advanced Defense Systems
Market Driver
Increase in Defense Budgets
For a full, detailed list, view our report
Market Challenge
Technological Advancements
For a full, detailed list, view our report
Market Trend
Rise in Civil Wars
For a full, detailed list, view our report
Key Questions Answered in this Report
What will the market size be in 2018 and what will the growth rate be?
What are the key market trends?
What is driving this market?
What are the challenges to market growth?
Who are the key vendors in this market space?
What are the market opportunities and threats faced by the key vendors?
What are the strengths and weaknesses of the key vendors?
Methodology
Research methodology is based on extensive primary and secondary research. Primary research includes in-depth interviews with industry experts, vendors, resellers and customers. Secondary research includes: industry publications, company reports, news articles, analyst reports, trade associations and the data published by Government agencies.