China Defence and Security Report Q2 2014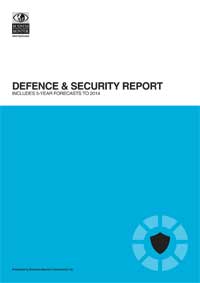 China's establishment of an Air Defense Identification Zone (ADIZ) in November 2013 (discussed at length separately in this report) has significantly raised geopolitical tensions in the Asia-Pacific region, and risks creating a major backlash against Beijing. Tensions over the disputed Diaoyu/Senkaku Islands with Japan also remain a concern.

China's military modernisation programme is continuing unabated and it is pursuing export orders with countries in and out of NATO, although political pressure can close some avenues for Chinese materiel. For example, in Q214 Turkey was debating about whether to continue with a US$3.44bn contract for the Chinese HQ-9 air-defences ballistics from China Precision Machinery Import-Export Corp, which is on a US sanctions list. The win had signalled that Chinese companies are becoming competitive in the world market for advanced military systems (they have previously only dominated in the low end of the market).

However, China's competitiveness is still very much based on being able to provide arms and equipment at lower costs than higher-quality, Western-sourced suppliers.

This report is part of BMI's country analyses series in multiple markets. If you buy multiple reports from this series you will receive below quantity discounts.
With the link below 'More reports' you will go to the overview page with all reports part of this series.
Quantity
Price per Report
2 reports
US$1,180.00
3 reports
US$1,120.00
4 reports
US$1,060.00
5 reports
US$1,005.00
6 reports
US$945.00
7-20 reports
US$885.00
21-100 reports
US$770.00
More reports with this discount.
* - discounts are calculated in your cart

Mar 2014
BMI
104 pages
Country Research
ASDR-99894