Poland Defence and Security Report Q2 2014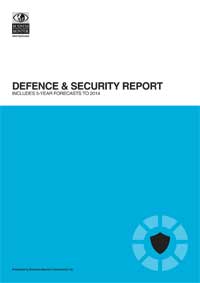 BMI expects Poland to spend US$10.9bn on defence in 2014, and this should increase to US$13.6bn by 2018. Despite the high levels which Poland has spent on defence during the 2010-2014 timeframe, and which it is expected to spend between 2014 and 2018, the country has still fallen just shy of the 2% of GDP non-binding guideline figure which NATO requests that its members spend annually on defence. BMI does not expect this percentage of GDP to increase before the end of the forecast period in 2018.

It was reported in early 2014 that the national defence budget for this year will be the highest in Poland's history. Poland aims, by 2022, to have a reserve fund worth US$28bn to cover major platform purchases.

The intention is to ensure that procurements continue despite austerity measures that future Polish governments may introduce.

This report is part of BMI's country analyses series in multiple markets. If you buy multiple reports from this series you will receive below quantity discounts.
With the link below 'More reports' you will go to the overview page with all reports part of this series.
Quantity
Price per Report
2 reports
US$1,180.00
3 reports
US$1,120.00
4 reports
US$1,060.00
5 reports
US$1,005.00
6 reports
US$945.00
7-20 reports
US$885.00
21-100 reports
US$770.00
More reports with this discount.
* - discounts are calculated in your cart

Feb 2014
BMI
70 pages
Country Research
ASDR-99316