Brazil Defence and Security Report Q2 2014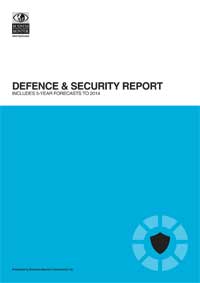 Fallout from revelations in Q313 that the US National Security Agency (NSA) conducted widespread surveillance on Brazilian citizens including Brazil's President, Dilma Roussef, has remained at the centre of security and defence developments in Brazil over the last quarter. With the possible exception of Germany, the Brazilian Government has issued the sternest condemnation of the NSA's surveillance programme. Not only did Roussef cancel an official state visit to Washington scheduled for September, but she also publicly chastised the United States at the UN General Assembly later that month. It is still unclear as to what longterm effects the NSA's actions will have on Brazil-US defence and security ties. However, given developments over the last quarter, BMI can confidently predict that this episode has far from run its course.

Indeed, the Brazilian government would reportedly give strong consideration to any asylum request they were to receive from NSA whistleblower Edward Snowden for asylum. In December 2013 a group of Brazilian senators came out in support of Snowden. In addition the Brazilian press has endorsed the NSA whistleblower, with one Brazilian daily stating that 'if Snowden asks for asylum he should be granted it'.

Any decision by Brasilia to grant asylum would be met by significant consternation in the Washington, who have repeatedly called for Snowden's extradition so that he can stand trial in the United States. However, BMI ultimately believes that it is unlikely the Brazilian government will decide to offer Snowden asylum.

Rousseff and her government know how important it is to cultivate Brazil-US relations, particularly given Brazil's economic needs as it continues on its path towards developing a more advance economy.

This report is part of BMI's country analyses series in multiple markets. If you buy multiple reports from this series you will receive below quantity discounts.
With the link below 'More reports' you will go to the overview page with all reports part of this series.
Quantity
Price per Report
2 reports
US$1,180.00
3 reports
US$1,120.00
4 reports
US$1,060.00
5 reports
US$1,005.00
6 reports
US$945.00
7-20 reports
US$885.00
21-100 reports
US$770.00
More reports with this discount.
* - discounts are calculated in your cart

Feb 2014
BMI
81 pages
Country Research
ASDR-98268