South Korea Defence and Security Report Q2 2014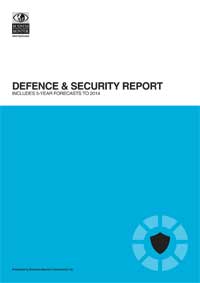 Despite Pyongyang calling for the creation of an atmosphere of reconciliation and unity on the Korean peninsula, Seoul has recently acted to bolster its security and defences against the North. Indeed, attuned to the North's reputation of engaging in a cycle of concessions followed by provocations, the South's decision to bolster border security was perhaps wise in the present context. This increase in border security complements various long-term defence projects aimed at enhancing South Korea's security in the face of an increasingly unpredictable and volatile North Korea.

A significant portion of defence expenditure funds are expected to go towards upgrading South Korea's missile defence system. The Korea Air Missiles Defence system (KAMD), or so called 'kill chain project' will see Seoul move from its German made PAC-2 missile system to the PAC-3 system produced by American contractor Lockheed Martin. This project is expected to set the Ministry of National Defence (MND) back by approximately US$26.4bn over the next five years.

This report is part of BMI's country analyses series in multiple markets. If you buy multiple reports from this series you will receive below quantity discounts.
With the link below 'More reports' you will go to the overview page with all reports part of this series.
Quantity
Price per Report
2 reports
US$1,180.00
3 reports
US$1,120.00
4 reports
US$1,060.00
5 reports
US$1,005.00
6 reports
US$945.00
7-20 reports
US$885.00
21-100 reports
US$770.00
More reports with this discount.
* - discounts are calculated in your cart

Feb 2014
BMI
95 pages
Country Research
ASDR-98267