Singapore Defence and Security Report Q2 2014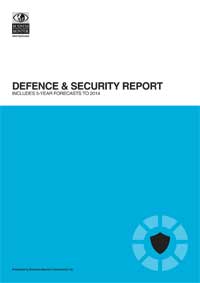 Our View: Singapore's year-on-year (y-o-y) growth of 3.7% for 2013, with Q4 growth up 4.4% y-o-y, exceeded expectations. As South East Asia's economic hub, growth is crucial ensuring security and stability in the city-state and ensures that Singapore is able to maintain a stable defence budget. Defence expenditure will account for 3.8% of GDP in 2014, up from 3.7% in 2013. Nonetheless, while BMI predicts sustained economic growth and stability, there are economic risks that, though unikely, could undermine long-term defence spending as well as domestic security and social harmony.

In Q114 some commentators began to speculate about the potential for an economic crash, similar to that in Iceland in 2009, as low interest rates and soaring property prices have been prompting Singaporeans to go into debt to invest in properties they can ill afford. However it is important to clarify that this is a speculative risk. The Singaporean government has already taken decisive steps to cool property demand and prevent excessive leverage. BMI therefore considers it unlikely that an economic crash, with its associated social repercussions, is unlikely. Declining exports also represent a considerable economic risk factor. In nine out of the 12 months in 2013 Singapore's exports declined. With foreign-worker restrictions being enforced, Singapore risks not fully capitalising on an upswing in global demand for various manufactured products expected in 2014. However, while manufacturers may not be able to meet demand, less reliance on foreign workers is likely to have productivity benefits. BMI does not see this risk factor affecting Singapore's security situation or defence policy.

This report is part of BMI's country analyses series in multiple markets. If you buy multiple reports from this series you will receive below quantity discounts.
With the link below 'More reports' you will go to the overview page with all reports part of this series.
Quantity
Price per Report
2 reports
US$1,180.00
3 reports
US$1,120.00
4 reports
US$1,060.00
5 reports
US$1,005.00
6 reports
US$945.00
7-20 reports
US$885.00
21-100 reports
US$770.00
More reports with this discount.
* - discounts are calculated in your cart

Feb 2014
BMI
81 pages
Country Research
ASDR-98246