Malaysia Defence and Security Report Q2 2014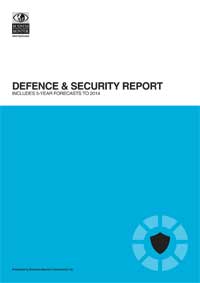 Malaysia has enjoyed a relatively stable post-election period; a sweeping victory for Prime Minister Najib Razak's political allies within the United Malays National Organisation (UMNO) following the latest party election suggests that we could see further progress on fiscal reforms in 2014. This should help cement internal stability. Externally, the country faces tensions over China's activities and territorial disputes in the South China Sea region; some Islamist groups are also operating in Malaysia and neighbouring states.

However, overall defence spending and procurement has been relatively static, which the 2014 budget seeing a cut in money available for military development.

Malaysia's regional security situation also remains generally benign; the country is also enjoying a burgeoning defence relationship with the United States. A January 2014 meeting in Washington between the country's two defence ministers should likely result in more joint-forces exercises.

This report is part of BMI's country analyses series in multiple markets. If you buy multiple reports from this series you will receive below quantity discounts.
With the link below 'More reports' you will go to the overview page with all reports part of this series.
Quantity
Price per Report
2 reports
US$1,180.00
3 reports
US$1,120.00
4 reports
US$1,060.00
5 reports
US$1,005.00
6 reports
US$945.00
7-20 reports
US$885.00
21-100 reports
US$770.00
More reports with this discount.
* - discounts are calculated in your cart

Feb 2014
BMI
89 pages
Country Research
ASDR-98244