Colombia Defence and Security Report Q2 2014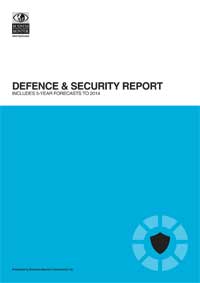 The most significant development regarding Colombia's defence and security situation during Q114 has been the ongoing peace talks between the government of President Juan Manuel Santos, and the left-wing FARC-EP guerrilla movement. However, violence has continued in the background, with a December 2013 attack by the government on a FARC position in central Colombia killing 10 rebels, including a senior commander.

Topics under current discussion are said to include: the FARC-EP's future participation in the democratic process; the issue of compensation being paid to the movement's victims; and any judicial proceedings which could be mounted against the FARC-EP's membership. For its part FARC has put forward proposals for 'regulated' production and cultivation of certain illegal narcotics, fuelling speculation that it is at least partly involved in drugs trafficking.

The issue of drugs continues to elevate Colombia's status as a pivotal strategic location in the Americas. It has recently entered into a join task force with Panama on its northern border, and continues to enjoy a strong defence relationship with the US, which is concerned by criminality and terrorism connected to the drugs trade.

This report is part of BMI's country analyses series in multiple markets. If you buy multiple reports from this series you will receive below quantity discounts.
With the link below 'More reports' you will go to the overview page with all reports part of this series.
Quantity
Price per Report
2 reports
US$1,180.00
3 reports
US$1,120.00
4 reports
US$1,060.00
5 reports
US$1,005.00
6 reports
US$945.00
7-20 reports
US$885.00
21-100 reports
US$770.00
More reports with this discount.
* - discounts are calculated in your cart

Jan 2014
BMI
72 pages
Country Research
ASDR-96028