United Arab Emirates Defence and Security Report Q2 2014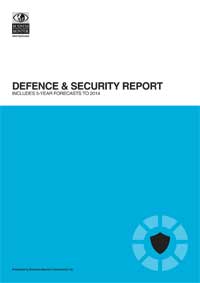 BMI expects the UAE to set its defence budget at US$103.8bn for 2014, and to increase this further to US $158.1bn by 2018. These levels of spending have given the UAE one of the largest defence budgets in the world. The country is spending lavishly on defence to update equipment considered obsolete, and also to address security threats which exist in its locale.

At the strategic level, in mid-January 2013, the UAE and Iran announced that they had reached an agreement regarding the sovereignty of disputed islands in the Strait of Hormuz. This will see two of the three islands, Greater and Lesser Tunbs, being governed under UAE sovereignty (they are currently ruled by Iran), with the status of the third island, Abu Musa, still being negotiated.

This report is part of BMI's country analyses series in multiple markets. If you buy multiple reports from this series you will receive below quantity discounts.
With the link below 'More reports' you will go to the overview page with all reports part of this series.
Quantity
Price per Report
2 reports
US$1,180.00
3 reports
US$1,120.00
4 reports
US$1,060.00
5 reports
US$1,005.00
6 reports
US$945.00
7-20 reports
US$885.00
21-100 reports
US$770.00
More reports with this discount.
* - discounts are calculated in your cart

Jan 2014
BMI
80 pages
Country Research
ASDR-95998