Yemen Defence and Security Report 2014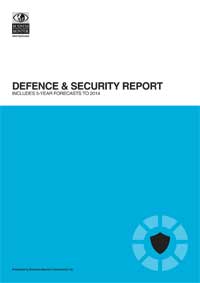 Yemen is suffering from ongoing political instability, armed insurgencies and both criminal and jihadi activities within its borders. Although some progress has recently been achieved in Yemen's National Reconciliation Conference, very significant hurdles remain, including the desire of many in the South to form an independent state. We believe that a general election, scheduled to take place in February 2014, will not be held until Q214 at the earliest. Overall, the future of Yemen is of great importance for the Middle East. Yemen's position next to Saudi Arabia means the kingdom is greatly concerned with instability spreading to its own territory. In addition, Yemen has emerged as a safe haven for al-Qaeda in the Arabian Peninsula, which has masterminded several failed terror attacks against the West. Furthermore, as Yemen borders the Red Sea and Gulf of Aden, any chaos in the country could boost piracy in these waters, which has already surged as a result of lawlessness in nearby Somalia.

This year has seen several serious upsurges in violence, primarily from Islamist groups and criminal gangs.

These include:
• A mass-casualty terrorist attack at a Ministry of Defence building in the capital in early December 2013.

• A suspected US drone attack which killed 12 civilians in December 2013.

• Kidnapping attempts, the latest of which has seen saw a Japanese diplomat stabbed, again in December 2013.

This report is part of BMI's country analyses series in multiple markets. If you buy multiple reports from this series you will receive below quantity discounts.
With the link below 'More reports' you will go to the overview page with all reports part of this series.
Quantity
Price per Report
2 reports
US$1,180.00
3 reports
US$1,120.00
4 reports
US$1,060.00
5 reports
US$1,005.00
6 reports
US$945.00
7-20 reports
US$885.00
21-100 reports
US$770.00
More reports with this discount.
* - discounts are calculated in your cart

Jan 2014
BMI
71 pages
Country Research
ASDR-95033