Ukraine Defence and Security Report 2014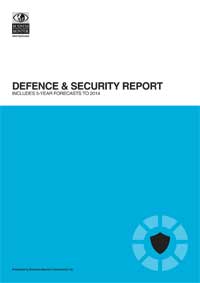 Overall, defence and security risks are likely to rise in the near-future for Ukraine as the country teeters on the brink of revolution. Internally, ongoing resistance to the government's decision to walk away from an Association Agreement with the EU continues to rage on, threatening to spill over into a full-blown revolution. On the foreign-policy front, the country's relationship with Russia has come under pressure of late over the issue of gas imports and Ukraine's EU ambitions. Overshadowing the precarious political situation, the economy remains on the brink of collapse, posing major risks to defence spending in the nearfuture.

In 2014, BMI expects defence spending to increase by 7.2% y-o-y, from our 2013 estimate of a 1.8% yearon- year (y-o-y) contraction in 2013, although we caution that significant downside risks remain. While our forecasts anticipate Ukraine exiting recession in 2014 with real GDP growth of 0.4%, major uncertainties surround the country's economic outlook, and consequently our analysis of the country's fiscal sustainability. As we expected, the economy entered a recession in 2013 due to weak external demand coupled with persistent economic mismanagement. The recession has placed the national finances under extreme pressure, given that the government's budget was predicated on strong real GDP growth, forcing the current administration to make plans to curb spending next year.

This report is part of BMI's country analyses series in multiple markets. If you buy multiple reports from this series you will receive below quantity discounts.
With the link below 'More reports' you will go to the overview page with all reports part of this series.
Quantity
Price per Report
2 reports
US$1,180.00
3 reports
US$1,120.00
4 reports
US$1,060.00
5 reports
US$1,005.00
6 reports
US$945.00
7-20 reports
US$885.00
21-100 reports
US$770.00
More reports with this discount.
* - discounts are calculated in your cart

Jan 2014
BMI
58 pages
Country Research
ASDR-95015