Greece Defence and Security Report Q1 2014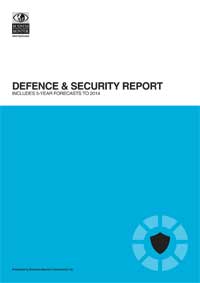 BMI's Greece defence and security report covers the Greek defence industry, the country's armed forces, and its defence expenditure. Its key finding is that the Greek defence community in general is in the doldrums. The lack of economic performance suffered by the country in recent years, plus the dire state of public finances means that that defence budget in Greece has seriously suffered. Defence spending has been slashed, and procurements have for all intents and purposes been halted. There appears to be no immediate sign of this situation changing in the coming years.

Historically, Greece has maintained defence spending above the North Atlantic Treaty Organisation's target figure of 2% of Gross Domestic Product. However, the serious economic situation in Greece raises questions as to whether it is realistic for the country to continue this trend in the future.

For all intents and purposes, major acquisitions of materiel in the coming years look highly unlikely.

Although the country's ability to purchase new defence material is in serious doubt, the country's small defence industry has, to an extent, managed to weather some aspects of the downturn in defence spending in Greece. Greek defence companies perform exports of high-tech military equipment, principally in the software domains with products selling well throughout NATO and the wider world.


This report is part of BMI's country analyses series in multiple markets. If you buy multiple reports from this series you will receive below quantity discounts.
With the link below 'More reports' you will go to the overview page with all reports part of this series.
Quantity
Price per Report
2 reports
US$1,180.00
3 reports
US$1,120.00
4 reports
US$1,060.00
5 reports
US$1,005.00
6 reports
US$945.00
7-20 reports
US$885.00
21-100 reports
US$770.00
More reports with this discount.
* - discounts are calculated in your cart
Jan 2014
BMI
72 pages
Country Research
ASDR-93036