Mexico Defence and Security Report 2014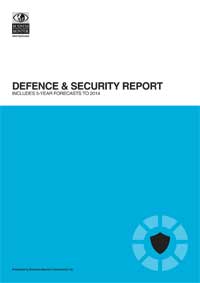 We maintain our stance that security policy is likely to be the Achilles heel of President Enrique Peņa Nieto's administration. Although the government announced that in February 2013, Mexico saw the least number of drug cartel-related deaths in 40 months, a poll conducted by a local news source suggests that citizens believe violence has risen during the first months of the new president's term, with a geographic breakdown showing that there is no region in which citizens perceive that the security situation has improved.

Nevertheless, the country enjoys a strong, formalised security relationship with the US, an expanding manufacturing base and an economic framework of low-costs and free-trade policies. Mexico's armed forces do not take part in UN overseas missions, meaning the country has not attracted the sort of terrorist attention experience by other pro-US Latin American nations. Even the country's main security issues - the drug cartels - could improve (or at least change) in the near-term as arrests and military operations lead to fragmentation among some key drug gangs. That said, corruption among police, army and paramilitary units have compromised some security initiatives in the past; alleged human-rights violations by state forces have also been raised.

This report is part of BMI's country analyses series in multiple markets. If you buy multiple reports from this series you will receive below quantity discounts.
With the link below 'More reports' you will go to the overview page with all reports part of this series.
Quantity
Price per Report
2 reports
US$1,180.00
3 reports
US$1,120.00
4 reports
US$1,060.00
5 reports
US$1,005.00
6 reports
US$945.00
7-20 reports
US$885.00
21-100 reports
US$770.00
More reports with this discount.
* - discounts are calculated in your cart

Jan 2014
BMI
70 pages
Country Research
ASDR-93026