Thailand Defence and Security Report Q1 2014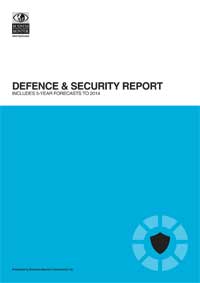 Our View: Over the course of Q313 large-scale protests and internal political turmoil have become the greatest threats to Thailand's security. At the end of December, Army chief General Prayuth Chan-ocha went so far as to warn of civil war if the political conflict persists. So far the protests have claimed four lives. As of December 2013, a political solution looked more distant than ever, with the main opposition Democrat Party announcing that it would boycott early elections called for February. This political deadlock risks further instigating instability beyond Bangkok. Thailand has largely been unaffected by the fallout following China's declaration of an Air Defence Identification Zone (ADIZ). Thailand, helped by the fact that it is not a claimant to any disputed territories in the South China Sea, enjoys relatively healthy relations with China- especially when compared to other countries in the region. Indeed, representative of these close ties, China and Thailand undertook joint 14-day military exercises in December 2013. In other developments, Thailand looks set to deepen defence ties with South Korea with deals for the procurement of a number of weapons systems expected to be finalised in the coming years Following the procurement of one new frigate from South Korean company DSME in Q313, an order for a second frigate is expected in 2014. The frigate's armaments will include systems from Swedish company Saab, US company Lockheed Martin and Turkish company Oto Melera. In response to the rapid naval modernisation of many of its neighbours, Thailand is also reportedly considering buying a submarine. South Korea has already sold submarines to Indonesia and Malaysia and, given DSME's contract with the Royal Navy, can be expected to be a frontrunner in any future submarine procurement by the Royal Thai Navy.

The director of the South Korean Defense Ministry's procurement bureau also indicated that Thailand had shown considerable interest in purchasing an attack variant of the T-50 supersonic trainer aircraft built by Korea Aerospace Industries (KAI) and Lockheed Martin. While no deals have been reached, another batch of six Saab JAS 39C/D Gripen combat aircraft from Sweden are thought to be high on the shopping list of the Thai military.

This report is part of BMI's country analyses series in multiple markets. If you buy multiple reports from this series you will receive below quantity discounts.
With the link below 'More reports' you will go to the overview page with all reports part of this series.
Quantity
Price per Report
2 reports
US$1,180.00
3 reports
US$1,120.00
4 reports
US$1,060.00
5 reports
US$1,005.00
6 reports
US$945.00
7-20 reports
US$885.00
21-100 reports
US$770.00
More reports with this discount.
* - discounts are calculated in your cart

Jan 2014
BMI
82 pages
Country Research
ASDR-93019