Italy Defence and Security Report Q1 2014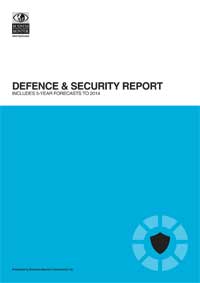 Italian defence expenditure is expected to experience a significant decline over the coming four years. BMI predicts that the value of Italian defence expenditure will fall to US$32.3bn in 2014, from a total of US $35.4bn for 2013. This downward trend is likely to continue until 2017. BMI believes the budget will remain at about US$31.9bn for the years 2015 and 2016, before gaining slightly to US$32.7bn by the end of the forecast period in 2017.

Italy is one of several southern European countires which are struggling to maintain their defence spending levels at NATO's targeting goal of 2% of gross domestic product. The financial crisis which has gripped Italy, along with Greece, Spain and Portugal, is raising questions as to the extent that these countries can continue to meet NATO's target goal. Some voices in European defence are now beginning to question whether such a target is indeed relevant or even feasible given the current financial downturn being experienced in Europe.


This report is part of BMI's country analyses series in multiple markets. If you buy multiple reports from this series you will receive below quantity discounts.
With the link below 'More reports' you will go to the overview page with all reports part of this series.
Quantity
Price per Report
2 reports
US$1,180.00
3 reports
US$1,120.00
4 reports
US$1,060.00
5 reports
US$1,005.00
6 reports
US$945.00
7-20 reports
US$885.00
21-100 reports
US$770.00
More reports with this discount.
* - discounts are calculated in your cart
Jan 2014
BMI
95 pages
Country Research
ASDR-91616