North Korea Defence and Security Report Q1 2014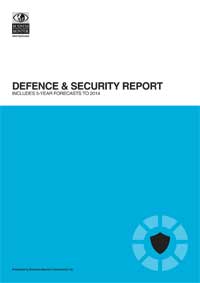 BMI View We remain vigilant towards the Korean Peninsula in 2014, as North Korea's leader Kim Jong Un consolidates his power and the country prepares to reshuffle its leadership at a five-yearly meeting of parliament in April 2014. Kim Jong Un's true intentions remain opaque. He has shown signs of wanting to reduce the influence of the military so that he can devote more of the country's limited resources towards the civilian sector and reform the economy, but he faces powerful vested interests that favour preserving the status quo. Kim will thus be forced to retain a tough policy towards the South. However, in doing so he could risk losing an opportunity to improve inter-Korean relations.

Although Kim Jong Un continued to reshuffle the military establishment in 2013, it remains unclear whether he has supreme authority over North Korea or must still defer to his powerful uncle and aunt and other senior generals. We suspect that owing to his youth and inexperience, Kim must still consider the views of his innermost circle. However, given that many senior North Korean officials are now in their 70s and even 80s, a generational shift through natural attrition will present opportunities for Kim Jong Un to accumulate more authority.

This report is part of BMI's country analyses series in multiple markets. If you buy multiple reports from this series you will receive below quantity discounts.
With the link below 'More reports' you will go to the overview page with all reports part of this series.
Quantity
Price per Report
2 reports
US$1,180.00
3 reports
US$1,120.00
4 reports
US$1,060.00
5 reports
US$1,005.00
6 reports
US$945.00
7-20 reports
US$885.00
21-100 reports
US$770.00
More reports with this discount.
* - discounts are calculated in your cart

Jan 2014
BMI
65 pages
Country Research
ASDR-91602