Slovakia Defence and Security Report 2014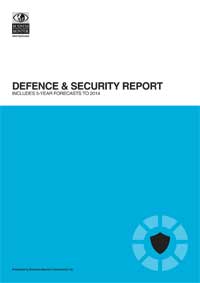 BMI expects to see defence spending in Slovakia in 2013 to increase 7.5% over 2012 levels, to some US $1,089mn. This constitutes 1.1% of GDP.

NATO members are theoretically required to allocate at least 2% of GDP to defence purposes, but, Slovakia looks set to maintain levels well below that for the foreseeable future. Indeed, we forecast defence spending as a percentage of GDP to remain around 1.0-1.1% over the remainder of our 2017-forecast period.

This lack of spending has been harshly criticised by the Slovakian minister of defence. Minister Lubomir Galko warned that the Slovakian army is beginning to break down under the strain of Afghan deployment and minimal defence spending. The right-wing Slovakian government which governed prior to 2006 had adopted the Model 2015 plan, aiming for 1.85% of GDP being spent on defence by 2015, but even this modest target was abandoned under the Fico government.

This report is part of BMI's country analyses series in multiple markets. If you buy multiple reports from this series you will receive below quantity discounts.
With the link below 'More reports' you will go to the overview page with all reports part of this series.
Quantity
Price per Report
2 reports
US$1,180.00
3 reports
US$1,120.00
4 reports
US$1,060.00
5 reports
US$1,005.00
6 reports
US$945.00
7-20 reports
US$885.00
21-100 reports
US$770.00
More reports with this discount.
* - discounts are calculated in your cart

Dec 2013
BMI
70 pages
Country Research
ASDR-91441