Croatia Defence and Security Report Q1 2014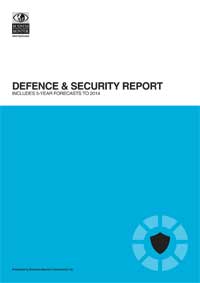 BMI's Croatia Defence & Security Report examines the military and security posture of this Balkan nation.

The report has been written to provide a comprehensive overview of the security challenges faced by Croatia both now, and in the future. Several facets of Croatia's defence and security posture are examined by the report including: its defence procurement processes; military posture; and strategic risks. The report posits that despite the current financial challenges faced by the country, Croatia is broadly continuing on a path of military modernisation.

The Croatian armed forces are continuing the reform process that began in 2006. As of 2013, they are beyond the halfway point of this initiative, and have enacted some important reforms, not least of which is the professionalisation of the country's armed forces. The army remains Croatia's dominant means of power projection; the navy performs a coastal defence and logistics role, and the air force assists in logistics, alongside its traditional mission of defending the country's airspace.


This report is part of BMI's country analyses series in multiple markets. If you buy multiple reports from this series you will receive below quantity discounts.
With the link below 'More reports' you will go to the overview page with all reports part of this series.
Quantity
Price per Report
2 reports
US$1,180.00
3 reports
US$1,120.00
4 reports
US$1,060.00
5 reports
US$1,005.00
6 reports
US$945.00
7-20 reports
US$885.00
21-100 reports
US$770.00
More reports with this discount.
* - discounts are calculated in your cart
Dec 2013
BMI
68 pages
Country Research
ASDR-91416